What your marketing strategy now needs to factor in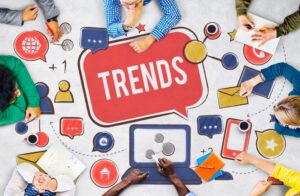 Keen to learn about latest customer behaviour trends and marketing engagement strategies, last month we attended the Chartered Institute of Marketing's annual Digital Summit. The event didn't disappoint and shared lots of great insights and ideas. In this article, we've captured three key learning points to help businesses with their marketing strategy formulation going forward.
Resurrecting Trust
It's not surprising that trust was at the heart of a number of the Summit's presentations.  With fake news, fake reviews, data privacy breaches, a rising distrust of social media platforms constantly hitting the headlines, customers in both the B2B and B2C sectors have become more sceptical and distrusting of brands and businesses.
Those businesses that do build a loyal following are recognising the need to build trust and to inject relevance, value and enjoyment in all their dealings with customers.  As Jamie Spafford of Sorted Food (the highly popular YouTube cooking channel and food website) shared, to be successful you need to:
Be genuine, true, listen and learn as business
Tell your story but let others join in
Focus on resonance, not reach
To create more meaningful interactions with customers, we envisage more businesses will focus on niches or sectors as this will help them focus resources and become more relevant to specific markets.  Customers are marketing savvy and sceptical. They want genuine, transparent, personalised and positive interactions in their busy lives. Those brands and businesses who deliver these consistently and ethically will earn their trust and loyalty.
What to look out for…
Word of mouth becoming an even more important influencer in purchasing decisions
Customers' scepticism of too many positive reviews (following reports of brands paying for reviews or paying to have bad ones removed)
Customers interested in business responses to bad reviews – particularly if those businesses handle them well and promptly
More scrutiny of business behaviour and reputation
Further work in getting the balance between personalisation and privacy right
Experience is 'the' differentiator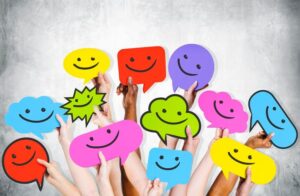 With most products and services encountering multiple competitors, and the consumer-facing overwhelming choice, experience has become a real differentiator.  In fact, two-thirds of Marketers said their companies compete on experience and it is expected this percentage will rise in coming years.
Experience here isn't just about the interaction with a product or service once bought.  It now embodies the whole buying process from pre-purchase research by the customer through to after-sales offerings and loyalty initiatives.
And experience is having an impact on marketing techniques.  In fact, Royal Mail are seeing increased interest in direct mail as businesses look to engage consumers in a more 3dimensional, tactile and positive way. When experience blends with personalisation, customer engagement increases.
What to look out for…
Businesses reviewing different elements of the customer journey to improve the experience at each of those points
Innovations in more 'experiential' marketing and a greater blend of offline and online activities
Pressure from customers for greater responsiveness, relevance and value from their preferred suppliers/brands
Success for the businesses that focus on resonance (quality and nature of engagement) rather than reach (number of likes/followers/size of list)
The continued interest from customers to businesses who use 'storytelling' in their marketing
'As change gets faster staying current gets harder'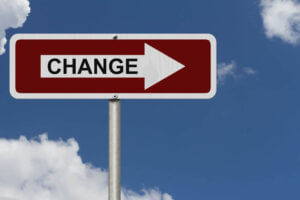 The speed of change which businesses have faced in the past few years has been phenomenal. Changes in technology, customer behaviour, access to markets and marketing channels have all resulted in businesses having to rethink their approach.  As we mentioned in our article – 10 thing we have learned from the past 10 years – marketing plans and strategies spanning 3-5 years quickly become redundant. Change is the norm and businesses need to find ways to be more agile to adapt and remain successful.  Plans need to be shorter and more flexible in their outlook.
To help this businesses will need faster and clearer indicators of change and how their business is doing in relation to them.  They will need capabilities to be able, not only to determine the meanings of key metrics, but act on them quickly.
What to look out for…
A rethinking of metrics and key performance indicators (KPIs) to provide more meaningful, accurate and commercial insights for business decision-making
Greater collaboration and shared goals/objectives between business departments to support agility
Greater commerciality as well digital and other niche skills required in new generations of marketers
Faster tracking and testing of marketing initiatives to ensure they make commercial sense
The importance of having timeless and sound commercial values for your brand and business
Need help planning?
For more insights and ideas for your marketing and business planning in the months ahead, contact us at helpinghand@extendedthinking.com or call 01483 429111.