Michelle Daniels (née Gahagan)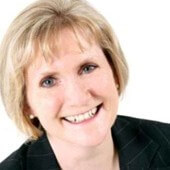 An experienced and effective business development and marketing strategist, Michelle has built a successful career increasing top line growth for people businesses and organisations and is a chartered marketer through the Chartered Institute of Marketing. She was also an approved adviser under the Government's Growth Voucher scheme.
A talented researcher, analyst and planner, Michelle is often labelled as a great 'completer finisher'. A prolific writer, she also combines creative flair with business nous to produce highly effective results. Michelle is also an associate of The Results Consultancy. Click here for her Linked In profile.
She has a long history as a successful marketing and business development director. She has also been a member of the executive committee of The Godalming & District Chamber of Commerce.  In her spare time Michelle enjoys gardening, the Arts and enjoying life with family and friends.