Customer Feedback Studies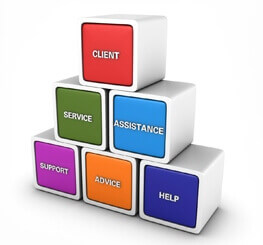 It's always a risk to assume no news is good news when it comes to your customers.  Left unchecked customer dissatisfaction can lead to customer migration to your competitors.
Build loyalty through feedback
That's why it's important to gain customer feedback on their level of satisfaction to check if you are doing all the right things to secure their loyalty.
We've helped a number of clients with customer/client feedback studies, in order to capture this vital insight.  These have tended to take place:
Post sale
After a project/assignment's been completed
After a successful or failed pitch
As part of a customer management programme
In preparation for the development and launch of a new product
Securing the right insight and acting on it.
Our work in this area has taken the form of quantitative studies (surveys in both printed and digital forms) and also more qualitative approaches (phone  and face-to-face interviews and facilitation of focus groups). We also undertook a mystery shopper exercise for a client and compared this to a mystery shopper exercise of their competitors.
In doing so, we've gained considerable experience in the questioning techniques that reveal what your customers really think and feel.  We've also helped our clients interpret and implement the findings of their customer/client feedback studies.  This ensured customers felt they'd been listened to and the organisations in turn went from strength to strength.
It also helped them to improve the customer experience and build more loyalty.
For more information on customer feedback management, call us on 01483 42911 or contact us.