10 things we've learned from the past 10 years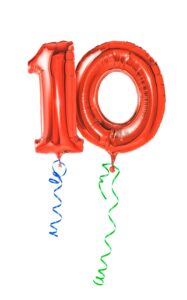 This month we're celebrating Extended Thinking's 10th Anniversary.  When we started out in 2008 the recession was kicking in and there were considerably fewer marketing channels.  A lot has changed– particularly in the marketing options available, legislation to abide by and also the way customers behave.  So we thought it would be good to mark the end of our first decade with a look at what we've learned from all these changes, and what we think they'll mean to businesses going forward.
When it comes to marketing strategies…
1. Marketing will never be static
Back in 2008 social media was still relatively new and traditional marketing (advertising in print and online) remained a core element of most marketing strategies. But a combination of…
the recession (with people wanting better measurement of their marketing investment),
increasing sophistication of the web, broadband and online offerings,
developments in mobile technology
…meant consumer behaviour and the marketing options available to businesses changed phenomenally and at a speed previously unseen.
Digitisation has transformed people's interaction with media – impacting on what we like to consume (and don't) as well as where, how and when we consume it. It means that businesses will always be under pressure to keep up with an ever-expanding range of communication channels and an increasingly marketing-savvy customer.
Old fashioned marketing strategies which focused on a 3-5year timeframe, now risk the business staying in the dark ages – such is the speed of change now. Businesses have had to become more agile in order to make the most of new approaches and changing behaviour as it evolves. Going forward it points to a never-ending learning curve and a realisation that you can't simply follow one marketing strategy as is from one year to the next. Marketing will never be static.
2. A new channel is just another channel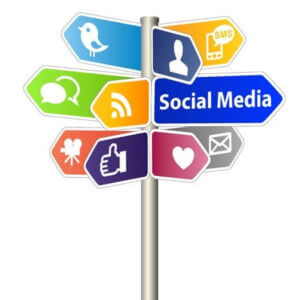 Over the years we've seen many new marketing channels launch.  With each one, there's often a hope amongst businesses that this will be the 1 and only channel that gives access to their target market and will open up a flood-gate of leads.
In reality, each new 'in vogue' channel is simply just another channel for an ever-expanding marketing toolkit.  It is rarely the be all and end all and it's wise not to divert a whole marketing budget in its direction.
3. Free media isn't really free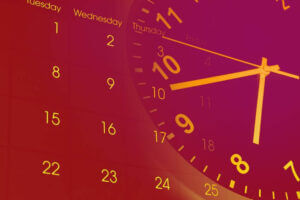 When social media gained popularity, smaller businesses were some of the first to jump on the bandwagon as it was free to use.  Many soon found out that, whilst the software and technology is free, you then have to devote considerable time to feed and manage your social presence. And customers are on it 24/7 and get annoyed if you don't respond quickly to them.
It's one of the reasons why a myriad of digital and social marketing roles have come into being in marketing departments. Technology has had to evolve too to help businesses manage their hungry social channels and remain fresh and responsive to consumers. In some cases, this has come with a further price tag.
4. Respect that different social networks reflect different demographics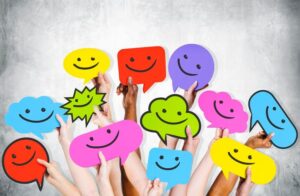 As more social media channels emerged some businesses felt pressurised to add them to their suite.  And yet each social network has different user demographics and a different social culture/tone amongst its community.
Savvy businesses have been the ones to recognise this and be selective in which social media they invest energy in. It's always better to stick to those channels which echo your target audience. In doing so, create content unique to that network rather than try and cover all with 'one size fits all' messages.
What will also be interesting going forward is how different social networks evolve as their users get older and develop through life.  We think that people may not hop from one to another, but instead cause their social network of preference to evolve with them. The demographics will change again and this will leave it open for new networks to emerge (for example to cater for the next young generations who, no doubt, will want something different than the older ones).
5. Let the customer guide your marketing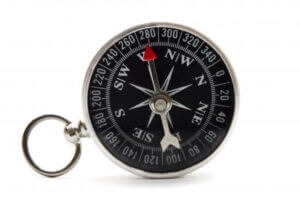 With the proliferation of media and marketing activities, there's a temptation to get obsessed about the means to market rather than who we're marketing to.  A fundamental of marketing hasn't changed however, and that is to truly understand the customer and let them be the influence on which marketing activities you pursue.
Investing time to expand your understanding of your customers and target customers is money well-spent.  It enables you to create more relevant offerings and attractive marketing propositions.  It also stops you wasting money on areas which won't engage customer interest.
Of course with digitisation many large companies are now overloaded with insights about customers and the challenge of 'big data' has emerged. Going forward we anticipate further technological innovations to enable businesses to…
gain easy to grasp but meaningful insights about their customers and (as a result)
create greater tailoring/personalisation of business offerings to delight and build customer loyalty.
When it comes to customer behaviour…
6. A savvier customer
One thing that has snowballed over the last decade is the rise of a savvier customer.  Customers are investing more time pre-purchase in doing r
esearch online and this has changed the way they interact with organisations' sales functions.  Quite often they'll come to the sales team at the end of the purchase deliberation, not at the start.  It means that businesses have to wise up to the research being undertaken and ensure they come across well in the process to encourage the customer to opt for them over a rival.
Part of customers' research also factors in sourcing recommendations and checking out reviews and testimonials.  This isn't just in the consumer sector and is a key element of Business to Business purchasing decisions too.  In recent years it has meant businesses have had to really wise up to their 'social proof', or what their reputation online (as rated by customers) looks like.  Going forward it'll be important to know which 'social proof' channels your customers favour and ensure that happy customers are vocal and visible there.
7. Shortening attention spans
Another aspect that's come with savvier customers also ties in with the information overload people now face.  Stemming from…
the supply of 24/7 content,
the multiple devices people use and
the multi-tasking they try to do with them
…over the past decade we've seen people place greater value on their time. Most people say they're busier than ever before and some studies suggest shorter attention spans are the norm.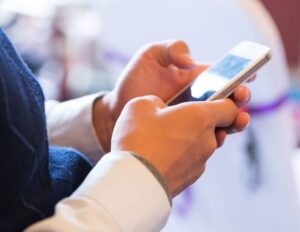 It has meant that people are more choosy about what content they engage with.  They will select whether to engage with or dismiss a piece of marketing content in less than a second. Businesses now have to be more creative and relevant in their initial messaging to even get an initial consideration.
And creative doesn't mean cryptic either – often people want to know what something's about straight away.  If it's not clear, relevant or dull, they'll swipe onto the next thing.  It's also why we've seen a rising popularity of images and videos over words and why content which has an element of 'fun' gets shared the most.
8. Impatience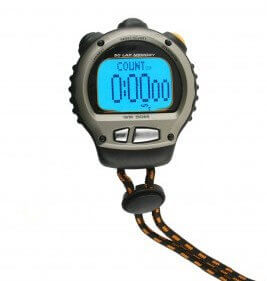 And arising out of people being 'busier' and 'time-poor' has come a growing impatience in the customer.  It's been fed by the speed in which they can search and find insight digitally whenever and wherever they are.  They now expect a fast response when they have a question, want information, post a comment etc.
Those businesses that do respond quickly often succeed over those who don't. Worse still, those that don't can be pointed out very vocally and negatively on social media and review sites.
So businesses have to think carefully about the communication routes into their organisation and how they're managed and peopled.  If they want to convert customer interest whilst it there, it means being more responsive.
Some suggest the likes of bots and artificial intelligence will help this.  We're somewhat unsure as a good and positive human interaction is a great thing when it happens, and certainly impresses and aids customer loyalty.
9. The rising importance of 'experience' over price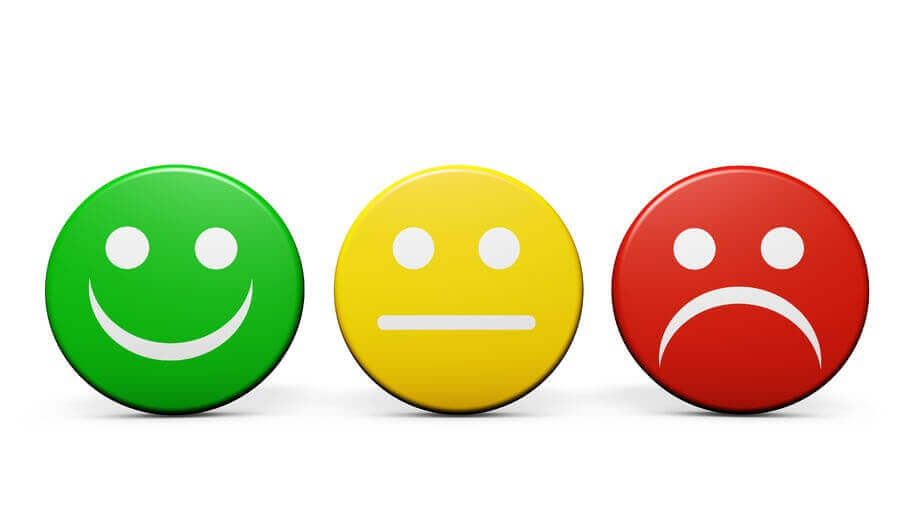 For each thing, we want to buy we face a multitude of providers.  So many products and services have become commoditised over the last decade.  Whilst finding the cheapest offering is often a key consideration, increasingly people are considering the experience that is wrapped round an offering in their purchase decision.
This touches on the 'time-poor' factor again.  We don't want our purchase to mean we are landed with something that quickly goes wrong in some way and incurs us more time (and hassle) to sort out.
People like products and services that make their lives easier, better or add value in some other way.  Those businesses who wrap exceptional customer service and a user-friendly buyer experience around their offering are not going under.  In contrast and even with a slightly higher price tag, they are sometimes outperforming their price-slashing rivals and attracting greater customer loyalty.
We think 'experience' will continue to play a big part in selection and purchasing decisions and this will influence how businesses present and manage their offerings and market them.
As a business owner…
10. There's always more you can do and learn…
Creating and running your own business is an exhilarating, scary and wondrous thing.  I've have developed so much from the wonderful projects and great clients we've worked with over the years.  One thing I have come to learn is that there is always more to learn.  You can never really rest on your laurels if you want your business to grow, be well-regarded and become a success.
Be it strengthening your understanding of your clients and how to add value to them, keeping up with latest marketing practices, adjusting to new legislation and deepening your commercial 'nous' as a business owner, an appetite to learn will put you on a good road.  The challenge (and I haven't yet found the perfect solution) is to create and allocate time for that learning.  Working on the business as well as in the business, as a friend taught me, should be a fixed part of your week.
…Particularly about your impact on the business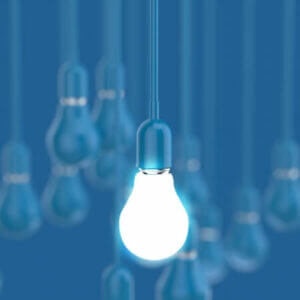 A small business has to be agile and respond quickly to capitalise on opportunities and minimise the impact of challenges. That agility is often tough to accomplish, but over the years I've realised that it's important to understand 3 key things about yourself…
Your strengths – in order to play to them and strengthen them
Your comfort zones – in order to challenge them, take risks, cut procrastination and make yourself (and the business) stronger
Your absolute weaknesses – to judge which can be eradicated through learning/training, and which can be plugged by bringing in someone else skilled in that area
I'd recommend regularly evaluating yourself against these.  Doing so helps you to wise up to your impact on the business and its likelihood of achieving the goals you've set it. One final thing that I've come to realise is the power of perseverance and consistency. For all our changing world, if you have built a business on good strong values, and if they influence all you do, people will recognise and respect you for them.  Consistency and reliability has real appeal.
Summary
So you'll see we've learned a lot in ten years and anticipate to learn even more in the next decade to come.  What will that bring?  Well who knows, but here are our final three parting predictions…
Technology will further evolve, driven by customers who want more ways to ease their lives. In the short-term watch how voice search and voice recognition transforms the web, social media and many other areas.
Personalisation vs privacy – as customers, we want to be served up relevant marketing and products/services; on the other, we want privacy in what data organisations have and how it is used. Expect further developments in order to get the balance right.
Marketing legislation will try and keep up but will always be one step behind – changing technology, practices and consumer behaviour evolve too quickly for legal systems and government bureaucracy.
Lastly, but definitely not least, we would like to say a very BIG THANK YOU to all our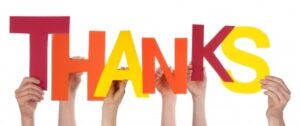 wonderful clients and supporters over the years. It's been a real delight and a privilege to work with you and thank you for thinking of and choosing Extended Thinking.
Michelle Daniels
Founder