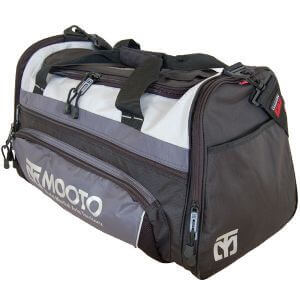 At the recent Chartered Institute of Marketing's Digital Summit, it was interesting to have a presentation from Royal Mail.  Posted printed marketing material sounds a bit at odds with a Digital Summit, but in fact it may be about to receive a revival!  Here's why…
Obese inboxes
People remain overwhelmed by the sheer volume of emails they receive.  Even post-GDPR the size of the average inbox is still fairly hefty. This means not all emails get read and people are increasingly more choosey about what they open.
By way of an example, take a look at the average email open and click-through rates across different sectors in Smart Insights' recent and helpful overview.  This was actually compiled just before GDPR, so it'll be interesting to see if there are any updates in the months to come on how things have changed.
It's worth noting from Smart Insights' summary that with small businesses (who gained the best engagement figures) the highest average email open rate was 36.59%. This was in the Publishing Sector, which went on to generate the highest average click through rate too at 7.75%.
It means that in the survey's best performing sector, 63.41% of recipients still didn't open the emails.  Other sectors and sizes of businesses had far lower open and click through rates so it's clear what a sizeable number of emails are simply ignored.
The popularity of experience
We've covered this before but it's worth re-emphasising just how much people are drawn to the experiential. Experiences do indeed stand out and help marketing messages get noticed.  The physical act of picking up a piece of mail, opening it and engaging with it lasts longer than a quick swipe on a smartphone's screen.
Personalise and make that direct mail experience fun, tailored and enticing and you'll hold a person's attention even longer.  Take a look at these interesting engagement and behavioural statistics for Direct Mail from Royal Mail's presentation.
Younger generations find mail a novelty
The Summit also highlighted that tech-savvy millennials, and the generations which follow them, aren't so used to the experience of receiving mail through the post and find it a novelty when they do.  Blend this with rising distrust of online advertising, social media platforms and reviews and it suggests that perhaps the act of receiving something more tactile does indeed stir greater attention in a world where attention spans are reducing.
Direct Mail's edge over email
In this infographic the Direct Marketing Association's comparison of Mail and Email engagement levels highlighted that the volume of direct mail pieces sent is way below the number of emails. Look at the statistic and bear in mind the Mail figure is per year and the Email figure is per day.
It means that a good piece of direct mail is likely to face less competition vying for the recipient's attention, and potentially have greater impact over email.
6 essentials for good direct mail campaigns
So it may be time to reconsider direct mail as a worthwhile part of your marketing toolkit.  In doing so, avoid the dull, obvious and blanket mails of old.  Instead, play to customer desire for a tailored, relevant and engaging experience.
Be sure your GDPR approach – consent or legitimate interests -covers you in your rationale for approaching them.
Always cross-reference data to the Mail Preference Service so you don't approach someone who doesn't want to be contacted or is now deceased.
Tailor and personalise your message to the recipient – the more relevant it feels the more they will engage with it. Personalisation and print has revolutionised in recent years.
Get creative – think beyond the insert and make the whole experience from the envelope or wrapper appealing and personalised. Confound expectations about direct mail and create something that's initially intriguing, then fun, interesting and engaging once opened. Take a look at this great video case study for a Defence Force Recruitment campaign.
Consider integrating direct mail into key points in your buyer journey to intensify interest. In their presentation at the Digital Summit, The Royal Mail outlined their Programmatic Mail services – these harness technology to deliver highly targeted personalised but automated mail in 24 to 48hours of a key trigger in a buyer journey.
Track what you do – build in codes, references and unique urls/phone lines to track the behaviour of people in response to your direct mail campaign. This will help you evaluate its effectiveness.
Summary
Of course a presentation by Royal Mail will always extol the virtues of Direct Mail, but after a tumultuous year where we've seen..
new privacy legislation come in
rising consumer distrust of social media, fake reviews, online advertising etc
…perhaps now is the time to listen to them.  Be mindful you won't be alone and other businesses will be looking to find channels which offer better consumer/business engagement statistics.
It will be interesting to see what engagement rates emerge for digital marketing following on from GDPR.  Maybe Direct Mail with its tactile, experiential nature (and who many had confined to the marketing scrap heap) will have the last laugh.