Help potential customers get in touch with you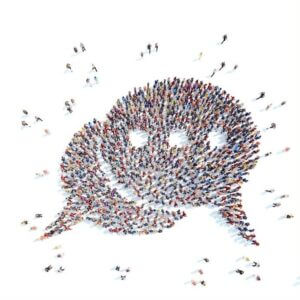 The overwhelming noise created in today's media channels, along with numerous promotional options, means it's often tough for small businesses to get their offering heard.  Here are 8 simple and affordable ideas to help you a) boost the visibility of your business and b) make it easy for potential customers to get in touch.
1.  Become a big fish in a small pond
Small businesses often struggle to find the resources to market well to a broad market. Instead, draw up a list of niche groups you can target one at a time. Once you've established your business offering in one market (and sales are coming in) consider moving on to the next and so forth.
In terms of which groups to prioritise, go for quick wins by opting for those where you either have a number of good quality customers already, or the group represents customers more likely to engage quickly with your offering.
Get visible in the channels where they congregate and build word of mouth/ recommendations through special offers, taster sessions/events, recommend a friend campaigns and social media. Do tailor your marketing messages or offers to appeal more to that group's nuances. This will make you stand out more and get a better return on your marketing efforts.
2. Buddy up
Buddy up with a business in that market who complements your own, or has some synergy with your business offering.
Consider joint promotions or special offers and packages which the market will be drawn to.
Your combined customers will also be a valuable source of referrals and recommendations to you both.
3. Amplify your accessibility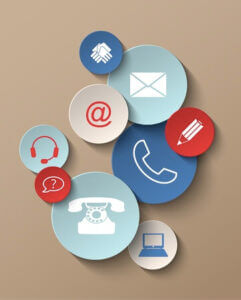 Make it easy for customers to contact you by aligning your business to them. Ensure you're available across a wide range of channels – eg phone, mobile, email, social media, Skype etc.
Check these contact points are visible so they can reach you via whichever channel they want.  And be sure to have the notifications for all those channels switched on so you can respond straight away.
Remember customers may be looking to get in touch outside normal working hours. If you are able to have outsourced responders, you are more likely to convert interest whilst it's warm
4. Check your website is a help not a hindrance
Periodically check that  your website delivers a positive user experience when people visit it.   Check out the tips in this article, if you're unsure how user-friendly your site is. Also do ensure your presence in search rankings, and any social media or marketplace platforms you use, is accompanied by multiple four or five star reviews. These will immediately convey your credibility over rival providers and encourage potential customers to contact you.
5. Play to your location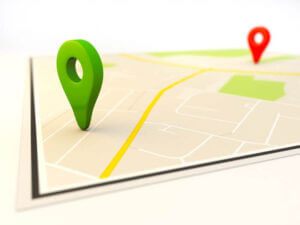 Many customers add in a location when searching for specific products or services as sourcing local often saves them time and effort.
Be sure to have your Google Listing up to date. You are now able to share posts via your Google Listing to help it stand out even more.  Check out our article Making The Most of Your Locality for more ideas.
6. Show you're current not dormant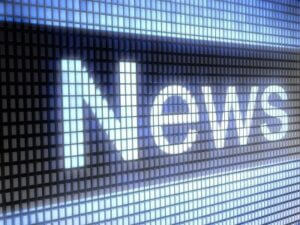 The core components of your products and services may not change but that doesn't stop you creating fresh noise about them, showcasing different aspects and sharing stories.
Having an area on your site which shows you being 'current' is a nice way to convince customers yours is an active business, not a dormant one. It also helps your performance with the search engines. Schedule in fresh content to appear on your site on a regular basis.
Also get active in the social networks your customers favour and schedule your updates  for the times when they are most likely to be interacting with that channel. Test out different timeframes to work out which gets you seen in people's feeds and generates the most responses.
7. Piggyback on trending topics or seasonal sentiment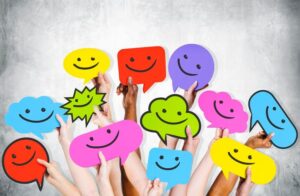 Social media and news sites make it easy to spot what topics are capturing public interest. Use these to your advantage to add relevant views or post comments, insights or feedback.
If your offering and expertise experiences any seasonality, be sure to factor this in to your marketing planning – allocating more of your budget/effort to interest to the periods when interest is seasonally heightened.
Don't underestimate the power of National Awareness Days and Celebrations to help your business get noticed.  In these situations it's important to genuinely support with relevant content, and have something valuable to communicate on the subject.
8. Make more of your email signature
It may sound obvious, but don't forget to put your contact details in your business email signature. People will often cut and paste content from an email signature when recommending one contact to another. They'll also often refer back to this signature when trying to access your phone number, address, url of the different social networks you participate in.  Check email, website and phone numbers are all hyperlinked so people can just click on them to get in touch via the respective channel.
Do be careful when incorporating lots of graphics in your email signature as some email browser settings may distort them. Also try and update your signature regularly with a link to a latest piece of news or offer.
Summary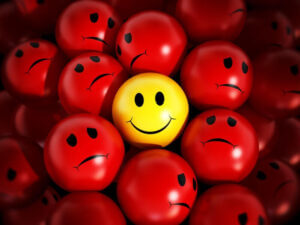 With so much competition, multiple media channels and a whole host of ways to market their business, many entrepreneurs find showcasing their business to potential customers tough.
The trick is not spread yourself too thinly and instead concentrate on pockets of customers at a time. Having a joined-up approach between all the marketing activities you employ will certainly help you to build a stronger presence.
Some final tips…
Be sure to talk in the terms your customers use to help you appear against the phrases and search terms they key in online.
Don't underestimate the value of the goodwill in your existing customer base. If your customers are impressed and happy with the quality of your approach, explore ways to motivate them to recommend you and endorse you.
Keep in touch with customers and valued contacts. Make it easy for people to recommend you and pass on your contact details. These need to be easily accessible.
For more advice on marketing your business contact us or tel. 01483 429111.