Creating the right look for positive first impressions in business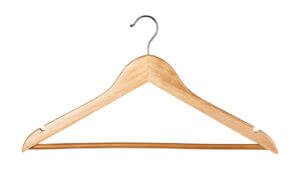 As part of our current Personal Branding theme, we asked Personal Stylist – Natalie De Silva from Iconic Belgravia – to discuss the importance of visual impressions and looks.  Also, be sure to check Natalie's offer at the end.
The Harvard Study of Communications reports that it takes only 7 seconds to make a first impression on someone new and 55% of that is a visual impression. If you don't make the right first impression, it takes on average seven more times to change that impression. It's therefore important to consider how you'd like your colleagues and your prospective clients to view you.
As an image consultant, I am frequently asked to help my clients create that perfect corporate look. Some want a new look for an interview, others have recently been promoted and want to be seen as more senior through the way they present themselves, some just feel like they are in a bit of a style rut. For all those men and women working in the corporate world, there are some common misconceptions that are worth addressing.
Misunderstanding 1: "I have to wear a uniform of black, grey or navy to look professional."
Most of us will have worn a uniform to school and it can be comforting to put on something familiar each day to head off to work, just like when we were children. If we're pushed for time, this certainly saves us precious moments deciding what to wear. However, you can still have a work 'uniform' where you don't stick to neutrals.
Recently, other colours, such as khaki, and patterns like leopard print, have come to be considered neutral, and more and more people are wearing other, brighter colours to work. Some might dismiss red as too 80s or pink as too 'girly' to be taken seriously, but with a carefully chosen outfit, bright colours can be simultaneously attractive and powerful and a red suit is still one of the most dynamic outfits a woman can wear to work. More recently brighter blues, lighter greys and checked and patterned fabric suits have been giving a breath of fresh air to men's attire.
Did you know that the colours we wear affect how people see us too? If you are wearing red, for example, you will come across as confident and powerful, while dark green represents wealth and growth.
Misunderstanding 2: "A tie's just a tie and people don't really notice it."
Ties are important to Gents' business dress and we know this because, when they clash or don't work with the rest of the suit, people certainly notice for the wrong reasons!
Nothing beats a beautiful silk tie and, as this is an area that men can use to make a personal style statement, it is worth investing some time and thought into. Ties don't always need to be plain and there are many available now with beautiful patterns on them; the key is to make sure they tie (no pun intended) into the colours of your shirts and suits.
Misunderstanding 3: "I need to leave my personality at home"
You really don't need to leave your style personality at home, but you do have to consider what is appropriate for your workplace and the clients you are dealing with. Some of my female clients who work in the city are operating in slightly more creative environments, where a pair of neon yellow shoes or a leopard print belt (both neon and animal print are key trends for women in 2019) added to a simple shift dress is an appropriate way to express themselves.
However, those who are lawyers know that on the days they are in court, only a sombre black suit will do, but it can be jazzed up in a different fabric, such as boucle. The trick is to think about your environment and decide how much of a statement you can professionally make.
Misunderstanding 4: "Fit isn't everything."
We've all had that moment when we've found a suit in the perfect colour and at a great price, but the sleeves were too long/short, the shoulders too wide/narrow, the waist was that bit too loose/tight.  Unless you've found a great tailor and are prepared to pay to have it adjusted, don't buy it.
A good fit makes all the difference between looking poised and confident – or a bit sloppy and like you didn't really make an effort. Key suiting trends this year are coloured and wide-legged for women and classic grey or navy for men but in a plaid or check pattern.
Misunderstanding 5: "Personal grooming doesn't really matter. Taking care of your appearance makes you seem shallow or vain."
Good personal grooming and a professional appearance do indeed influence the way your colleagues and clients perceive you. If you look presentable, then, rightly or wrongly, it suggests that you are going to do a good job.
A regular shave, beard trim, neat nails and some nice deodorant all help and may seem like common sense, but sometimes people are working hard and in a rush and things can slip. Equally, it can be possible for some of us to get a bit over-enthusiastic about our personal grooming and we've all walked, coughing, into a lift behind the person who has squirted their perfume or aftershave one too many times in the morning.
Misunderstanding 6: "You have to wear expensive clothes to look good. Hiring an image consultant is just an extra expense and a waste of money."
Two of my favourite blazers are actually years old from Primark and I have a Burberry trench coat that came from a jumble sale. With clever choices of colour and fabric and a good fit, you don't need to spend a fortune on designer clothes to build a brilliant professional wardrobe.
Trench coats for men and women are a huge trend again this year and you can go for a classic beige or be a little daring with a check pattern with some colour running through it. Hiring an image consultant may seem extravagant at first, but increasingly professional men and women are realising that investing in an image consultant can help them shop strategically and make their wardrobes work harder for them, saving them money in the long term.
So, what are the benefits good visual cues bring to great personal branding?
They help you to:
Be taken seriously and seen as an expert
Feel confident and positive about your work
Be treated with respect and perceived as hardworking and trustworthy
Show your clients and colleagues that you care about your work
Enhance your performance and achieve greater success in your career
Extended Thinking readers can take advantage of £50 off their first personal shopping trip in central London with Iconic Belgravia. Quote "Extended Thinking" and book before 30 June 2019. Appointments are also available in the evenings after work and on weekends.
Contact Natalie at Iconic Belgravia at natalie@iconicbelgravia.com