Catch Us At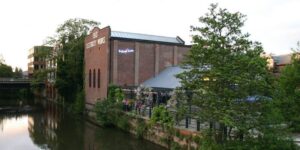 I am always excited and flattered when I'm asked to share my knowledge and advice with others at events and conferences.  Having the opportunity to talk about Marketing and Business Development in a way that allows the audience to walk away with clear insights they can start to implement is always so rewarding.
An impressive programme of speakers
So, I was delighted to be asked to join an amazing line-up of 11 speakers for the first Financial Planner Marketing Summit 2019. The Summit is taking place in Guildford and is designed to help the Planners improve their marketing and content strategies in an increasingly digital world.  
Hosted by Bamford Media, we'll be part of an amazing group of speakers taking to the stage of The Electric Theatre in Guildford on Friday 21st June 2019. The programme for the day features the latest thinking about the art and science of marketing for Financial Planners.
Becoming a client magnet through personal branding
I'll be sharing my advice on 'Becoming a client magnet by turning a good reputation into a personal brand!' In doing so, I will be explaining that personal brand building is not just the realm of Social Media Influencers and Celebrity Gurus!  Financial Planners and individuals in small and medium sized businesses can certainly become the 'go to' expert in their field and target market. The result can be an impressive following and an expanding and loyal customer base.
Building a personal brand does require the same strategic approach and tactics as a business one. In my presentation, I will be revealing how.  In the meantime, and if you want to learn more, my recent blog Is personal branding relevant for small and medium sized businesses?  touches on this topic.
Don't miss out – book your ticket
Delegates at the Financial Planner Marketing Summit are in for an action-packed day, learning how to transform their own marketing results and better communicate with all clients.  If you haven't yet signed up please use click here to book your ticket.
And I very much look forward to seeing you there!