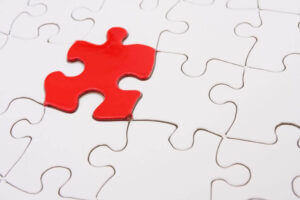 Personal brands aren't exclusive to celebrities.  We see them very much evident in business and in the form of colleagues, contacts and clients who have built a strong and impressive reputation.

These people are often described as a 'go-to' person and stand apart from their peers and colleagues.  Ultimately they are hugely successful in what they do and instill genuine goodwill and respect from those around them.  Over time, they come to establish a distinctive personal brand that contributes greatly to their success.

Building a personal brand requires the same strategic approach and tactics as a business one. For a start you need to consider who your brand's key market is – think of:
the target following you want to appeal to,
the desired audience you want to reach out to,
the people you want to forge relationships and work with.
Echo your true self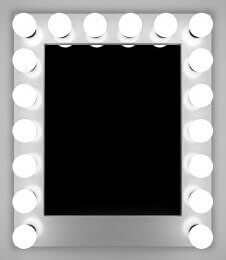 A good personal brand isn't a facade. You will build a stronger and sustainable brand over time if it echoes your true self and you are genuinely interested in the audience, people or following you are focused on.
At the end of the day a personal brand will display elements of your own personality. If you are trying to be something you are not or reach out to people who don't interest you, in time your brand is likely to unravel.
Be in it for the long haul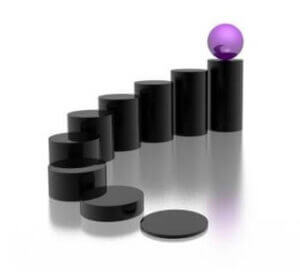 Personal brands aren't created overnight and instead are built over time. They require a consistent approach and a dedicated commitment to a fixed set of values, messages, knowledge or expertise. When people repeatedly change opinion/ stance, or deviate from what they originally stood for, their brand can lose strength and resonance in their audience's eyes.
Those who stand out as iconic personal brands do demonstrate a constant value-set, core message, strength, expertise or consistency of approach. In business, the best also sprinkle humility, calmness, passion, humanity or enthusiasm into the mix and this often adds to their appeal.
For some examples, the Queen's brand has come to represent personal duty and commitment to her country (how many other great-grandmothers do we know who are still working at that age?), Richard Branson is still seen by many to embody entrepreneurship and Sir Chris Hoy and other multi-Olympic medal winners epitomise sporting excellence built on sheer hard work and dedication.
The power of consistency
It's the consistency element that often weeds out weak personal brands from the strong ones. We humans are changeable things and as we grow older we change our minds, opinions, habits and sometimes our beliefs. This is often why long-term personal brands that reflect an un-altering commitment to a specific belief, passion, interest or expertise attract our interest and respect. And when that belief, passion, interest or expertise reflects our own interests, we are drawn to that brand.
So if you are trying to build a distinctive personal brand to distinguish yourself in a crowded market place, add these thoughts into your planning…
8 essentials for turning your good reputation into a personal brand
Play to your long-held beliefs, strengths, interests and values –  this isn't about being something you're not.
Think hard about the people – the 'audience' – you want to appeal to and gain respect from. Learn as much as you can about them – the more in tune you are; the more likely you'll appeal.  Consider who currently rates you highly and why?  Who doesn't and why? What strengths and impressive qualities are you known for?  Ask different people in your personal and professional network and also consider doing an assessment like the Gallup's Strengthsfinder
Create objectives for what you want your personal brand to achieve.  Look ahead to 3-5 years time and visualise what you will be doing, what you will be known for and how you want to be regarded.
Think about the people who will be important in helping you along the way – advocates, mentors, influencers, challengers.  What do you need to do in your current relationship with them to evolve your reputation further?
Also think about what work and activities do you need to do to strengthen your brand.  You may feel you need to develop certain skills, expand your knowledge or increase your expertise/experience in certain areas.  Be prepared to challenge your comfort zone.  Things change and the more able and adaptable you are, the easier it will be to impress.
Consider what personal publicity activities may help you along the way – eg  social media, content creation, speaker opportunities, podcasting/video, being actively part of certain groups or organisations etc. In doing so, choose activities and channels your target audience most readily engages with
Create a plan for the next 3-5 years which puts points 1-6 into manageable steps, that you can action as part of your professional and personal life.
Review your progress periodically – are you attracting the audience you wanted? What are your audience's perceptions of your personal brand? Do they differ from your own? Are you finding it easy or hard to stick to your brand values?
A final point…
Remember, brands need some degree of flexibility but are damaged in the long run by many changes in direction. If you find your original beliefs, interests, expertise and values are no longer important to you, you're going to struggle to continue to maintain the brand you've started to create. Where possible be consistent – if you can build a personal brand that remains true with time, you'll build a loyal following.