Making the most of your locality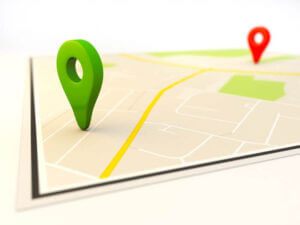 One of the positives to emerge from the past 12 months is people's reconnection with their local area and a growing appetite to support independent and smaller businesses in their territory.
So as businesses look forward to (hopefully) a freer trading environment for the remainder of 2021 – could you make more of your location in creating, promoting and selling your products or services?
Despite the internet and social media promising a global market-reach, some companies are certainly reaping the benefits by playing on:
their location
their closeness, accessibility and speed of delivery
the local skills and knowledge they possess
the local ingredients/components they use in their products/services
This was certainly the case during the pandemic when some local businesses met customer demand more quickly than bigger online rivals.
A return to buying local
The appetite to source locally is led by time-poor customers.  Bombarded by the sheer choice and range available, many screen their selections to factor in locality – and to select a provider that's closer to home.  They want to get what they want quickly and with minimum fuss as possible.  You can see the outcomes of this in the way Google and other online providers are serving up results based on the user's location.
Customers are also keen to reduce the 'mileage' and environmental impact in what they buy. Being local can, therefore, give some companies a real competitive edge.
It works just as much in the B2B sector as  it does with consumers. Having a local business supplier on your doorstep reassures you that, if there is a problem, you can get it resolved more easily than if they were at the other end of the country or overseas.  The cost of that supplier's overheads may be considerably less than one of their competitors in another location, and this could also be reflected in their price.
The locality factor also appeals to a renewed interest in buying from people we know and trust.  Many businesses who are doing well achieve this because they are a familiar and valued face to their customers.  They also make the user experience comfortable, personable and enjoyable. That's not to say that locality is the be all and end all in purchasing decisions, but it certainly is gaining greater weight.
What does your locality mean to your business offering?
To assess the potential value of your locality to your business. Here's a handy checklist to help you calculate the potential in your business planning:
Could you make more of your location in the creation, promotion and selling of your products and services?
If you get to grips with the demographics of your locality, could you tweak your product/service offering to attract greater sales?
What volume of relevant consumers or business decision-makers are in say a 10mile radius of where you are now?
If you sourced quality local ingredients/expertise in your products/services, could you attract greater interest or even be able to charge a slightly higher price?
Could you attract a bigger national market because of the local ingredients/elements in your offering?
6 online ways to be visible locally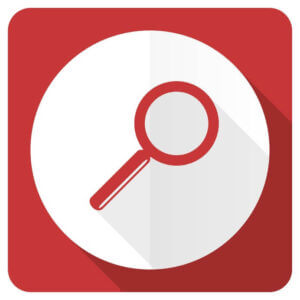 If you are looking to attract greater numbers of customers closer to home, online marketing has a powerful part to play in making you visible.  Google, like other providers, serve up results which account for the user's location.  People expect to see local offerings first in their search results and you need to make sure you're visible in them.  If you don't already, consider:
1. Local Search Engine Optimization (SEO)
Claim and optimize online listings such as Google My Business to show up in relevant searches. Make sure to include a product/services description, categories, business hours, types of payments accepted etc.  Don't forget to upload your company logo and photos of the business premises as well as products or services. You can also post updates too to highlight key news or offers.
2. Social Media
Make sure to signpost your locality in your social media content. As well as including your territory in your profile, make the most of locally-focused content and stories to feed into your posts.
3. Your website's content
Ensure your business address/contact details are easy to find on your website. If your business operates in more than one physical location, it's a good idea to create a unique page for each one as this will help expand your local ranking potential to multiple locations.
4. Endorsements
Encourage customers to review you on key review sites such as Facebook, Google Business Review, Trustpilot and others relevant to your industry.  Profile these on your website too and include that customer's location against the endorsement. Eg.  I really valued your professional and attentive service.  Jo Bloggs, Guildford, Surrey. The reasoning here is, if there are a number of local providers offering the same product/service range, customers will migrate to the one which is more highly recommended.
5. Groups
Utilise any local social network groups by lending support and advice. Just remember that any direct selling is often not approved of.
6. Online advertising
If yours is a competitive market, even locally, then consider online advertising. Make the most of a limited budget by being precise about the territory you want your ads to cover, and go for more detailed search phrases rather than generic terms (the latter will probably have a higher click-through fee).
3 Offline ways to be visible locally in the current environment
Online isn't the only means to increase your visibility to the local market.  There's still a lot to be gained from more traditional marketing. Depending on your target audience, consider:
1. Publications
Some local publications are still popular – so ask around and opt for the ones that tend to have a longer 'shelf-life' in your target customer's homes or businesses. This may be the local paper, a free magazine that's posted through people's doors etc.  Whatever it is, look at ways, to be visible through its editorial, advertising and sponsorship.  Be a regular contributor so you become ingrained in people's minds as the local supplier for (X).
2. Community projects
Are there local community projects which you support and indirectly promote your business?  Communities have come together to support each other over the past 12 months.  Can your business get involved?  And when things open up again and public events are able to take place, consider making the most of local events, business networking groups, trade shows, festivals and markets.  Can you participate, take a stall, sponsor, advertise with them etc to increase your visibility locally?
3. Busy spots
Think about the geography and logistics of your locality.  Are there any frequently congested roads and routes?  You'll often find promotional opportunities on offer for these areas, eg poster advertising, roundabout sponsorship etc.  Also, if your local radio station is popular, can you explore with them opportunities for advertising, interviews, news stories etc that will appeal to their listeners?  Build advertising campaigns around a promotion or offer which you can track the response to.  This will help you to measure the return on that investment.
Joining forces with other local suppliers
This leads on to another suggestion, think about the other businesses, suppliers and groups in your locality who have some synergy with you.  Can you put together a joint offering?  Can you cross-promote each other to your respective customer bases? See our article on collaborating successfully with another business.
Make the most of your locality's nuances and icons
Aside from where you're based, think also about the nuances of your locality which are synonymous and appeal to the local market.  Are there any popular landmarks you can (legally) use in your promotion? Is there any interesting history, personalities and stories that could fit well with what your business offering is all about? Are you seen to be supporting the popular local sports team, group, school etc in the area?
If you don't know what these nuances are, look at the local media, tourism information or talk to local people.  Also, play to the positive impact different seasons have in your locality –  celebrate the stories, colours, traditions in the community to reach a wider local market.
Summary
Locality isn't the be all and end all in purchasing decisions, but it's certainly gaining greater weight.  For many businesses, it does pay to make more of their local demographics and location. That market may indeed prove a very loyal and valuable business stream in the long-run.  And just think, when we need something quick (and can't wait for the delivery time), it's our local offering that we'll invariably turn to.
For more advice on marketing your business contact us or tel. 01483 429111.