Bulging inboxes of e-Christmas greetings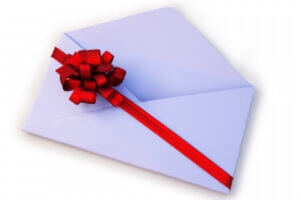 Whilst it's tempting to quickly churn out a festive blanket email to customers at this time of year, it doesn't really do much to demonstrate your thanks for their business and support during the year.
Given how much email inboxes are bulging at this time of year, you also risk your thanks and well wishes falling on deaf ears.
If, like most businesses, you really need customer support to continue next year and beyond, do invest a little time now to show your genuine and heart-felt thanks.  The more personalised and more memorable this token of thanks is, the more likely customers will feel positive towards you and remember you when they need your type of products or services again.
It's not too late to send them something and even a handwritten Christmas greetings card will show that you have at least thought of them.  Just remember not to send your cards last minute, as your card may not be seen until everyone returns to work in January.  Check out the Royal Mail's imminent last posting dates for Christmas greetings and ensure your thanks gets noticed.