How to gain greater marketing visibility for your business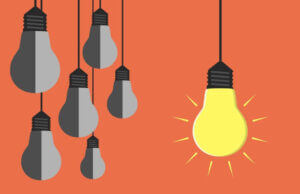 In this article we discuss how smaller businesses can boost their visibility in a competitive marketplace despite having limited marketing budgets and resources.
Most businesses now face a very crowded market with strong competitors locally and also online. For smaller businesses, the proliferation of channels through which to market to customers means it's often difficult to know how best to spend limited marketing resources. Given the challenging economy in 2020/21 it's even more important to make any investment count.
At the same time reports suggest changes in customer behaviour.  On the one hand there's marketing fatigue in customers – with shortening attention spans and greater efforts made to screen out marketing messages.  On the other hand when they have a need, customers want fast response times and access to the information they seek.  They're also consulting reviews and other social proof as part of their decision-making.
Little and often is good
Businesses who implement a steady stream of the relevant and engaging marketing for their audience, get into the consciousness of customers and contacts. As a result they are more successful in generating enquiries. How do you do this as a small business and with a limited budget? Firstly it helps by setting realistic goals and being clear about the time and money you have to invest.  For a small business then it's a case of putting that time and money to the best use possible. This comes from being really focused in 4 key areas:
The customer
The spirit of your business
The experience your business delivers and
Consistency
Focus on the customer
Many businesses spread themselves too thinly when it comes to marketing.  They try and go for a large audience but have little funds to really achieve this.  Instead it's better to concentrate on small groups of customers you want to attract and focus your efforts on getting visible to them with tailored and focused messages that really resonated.
Being focused on a specific customer group helps you to better select:
Social media and other channels which will get you in front of them (and avoid those which won't)
Messages which will particularly appeal to them
Phrases they're more likely to type into Google (particularly long-tail phrases and localities) which you can create digital content around
Specific localities and/or online community groups which your customer groups frequent, and which you can target
Particular businesses you can target if your marketing is B2B led
But before you roll out a new marketing campaign do check you've fully exploited your low hanging fruit – your existing customers.  Ensure you are:
Rewarding them for their loyalty and building positive word of mouth that attracts others
Upselling to existing customers with other products/services which would be relevant
Encouraging their recommendations of your business and referrals/introductions to new customers
Collaborating with other complementary businesses to put together joint promotions and activities to access a larger audience etc
Focus on your business 'spirit'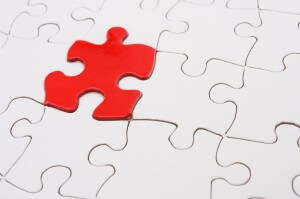 Companies get obsessed with defining their Unique Selling Proposition (USP).  It's getting hard to differentiate in a crowded market and with so many good and worthy competitors.  It's more effective and productive to think about the spirit or personality your business has that attracts customers.  In reality, you'll have multiple strengths and business values.  All of these collectively make up your spirit.
Understanding and focusing on your business spirit helps you define key messages you want to convey in your marketing and business approach.  You may need to adapt them slightly for your different market segments, but overall this understanding helps you to identify subtle points of differentiation which you can capitalise on.
In trying to define your key messages for marketing, focus more on your customers' and other advocates' words and phrases rather than your own.  Quite often businesses use words which their customers wouldn't.  Stick to your customers' vocabulary and how they describe the value they get from you. This will be more effective in helping you to attract others.
Once you've identified your business spirit you can then look to how your customer experience supports or weakens it.
Focus on your customer experience
The experience we want or have of something plays a major part in our purchasing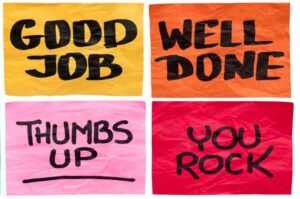 decision-making.  This is the case in both consumer and business purchases. The smoother and better the experience we have of a supplier, the more likely we are to return to them.  People do place a notional value on their time and they also don't want to shell out money on something that will go wrong or create more hassle in the long-term.  This is one of the reasons why social proof and reviews are now commonly sought after.
Customer experience is also where smaller businesses can steal an edge on large and e-commerce ones.
So, as well as checking that the various points in your customers' buying processes create a positive experience which echoes your business spirit, look to create more of an experience around the marketing you do.  The most effective marketing is the sort which builds interaction and engagement. It often tends to have a very positive focus and messaging.  You can do this well as a small business particularly through social media, personalising communications and running small-scale but tailored competitions, special offers or events (online for now, but hopefully face to face soon).
Whatever marketing communications mix you opt for, it's important to demonstrate responsiveness and be alert to customer interest.  That means responding quickly to enquiries, social media comments and having out of hours call/ message handling so you can be the business who responds when others don't.  Be seen to be listening and responding and you'll impress and steal the edge on larger competitors.
Focus on consistency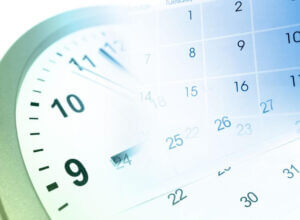 Some businesses have come to us saying they need a new logo. We take a look and say no you don't, you just need to apply your branding consistently across the business. We've had other businesses who have clearly defined their spirit but one element of the customer experience lets it down.
Yes, your business will need to subtly adapt as market pressures and other changes occur, but humans do like consistency.  In your branding, business approach, messaging and marketing, if you can be consistent you will create a stronger imprint in people's minds than if you're continually changing.
Remember that people's minds are often cluttered with so many things vying for their attention. They often need to experience something several times for it to register.  They will also draw on what registers when they have a specific need.  So my message here is to keep persevering.  Don't expect one solitary ad to bring in new business. You'll need a series and one which has a centrally running and engaging theme.  In your networking approach, commit to one good networking event that meets regularly rather than sporadically attending a lot.  Keep a steady stream of content flowing into the social media channels your customers engage with.
Summary
It is a tough marketing environment for businesses.  Saying that some businesses are certainly succeeding and achieving greater visibility to their target customers.  The trick is to keep checking that you are consistently embodying your business spirit in your marketing and in the channels, your target audience engages with. Be wary of marketing investment which is focused on one-off activities.  Invest in fewer channels but be more visible in those which are ideal for the customer groups you want to attract.  Focus is everything.
If you would like more information how to gain greater marketing visibility, contact us on 01483 429111 or email helpinghand@extendedthinking.com