Be more savvy with your LinkedIn connections' news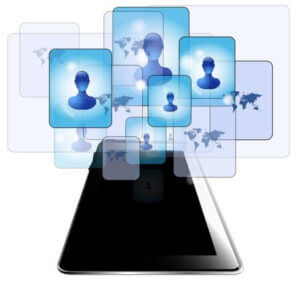 The updates your connections share on LinkedIn give you valuable 'up to the minute' insight regarding what is currently of interest or concern to them. This, in turn, can alert you to ways to offer help, insight or advice on a more 'just in time' basis (and before rival contacts do).
Even a simple 'like' or positive comment to a piece of their news shows you are listening and genuinely supporting them. Over time this approach may give you a competitive edge over those contacts who remain aloof and seemingly uninterested in them.
Don't underestimate the value of LinkedIn as a helpful channel and knowledge source for your business development, marketing or networking plans. With many email inboxes permanently on overload, and many people using LinkedIn via its app, communicating via LinkedIn messaging can also help to generate a faster response from your contact.
Here's how to find out what's 'current' with your contacts.
1. Via your home feed
This collates all the updates from your connections, the companies and groups you follow on LinkedIn. In the desktop version, you can switch your feed to show either

recent updates from your connections or 'top'.  Top in this context means popular ones that have generated engagement from other people such as likes, comments or shares.
Look for the small dropdown menu under the section where you write a post to switch your home feed from recent to top and vice versa.
2. Through email alerts
You can ask LinkedIn to send you emails about activity within your connections' network. This is done via your privacy settings and through the Communications section of the privacy setting dashboard.
3. Through the notifications area
Conscious of how busy people's home feeds are getting, LinkedIn also offers a notifications page where you can catch up on key developments in your network. It's symbolised by the bell icon in both the desktop and app versions of the platform.

If you're short of time, here's where you should go to quickly learn of any job moves, posts shared, articles published and work anniversaries/birthdays within your network.
4. On an individual connection's profile page
The fastest way to find out about an individual connection's news on LinkedIn is via their profile page.  The Article and Activity section on their profile will show
what's grabbed their interest (articles and posts they've liked, commented on or shared) and
what topics they've taken time out to write about (articles and posts they've published).
News to look out for
Your connections' LinkedIn activities give you plenty of opportunities to strengthen your relationship with them.  In addition to liking their posts, consider these activities to add further support:
Seeing if there's a trend in the topics they're liking and sharing posts on – can you offer any further insight or help with this interest of theirs?
Offering more than a 'congratulations' if they get a new job. Starting a new role usually represents a period of uncertainty for a person and you may be able to help them get up to speed in their new organisation (and impress their new colleagues).
Reaching out to them if it's become clear they've been made redundant – you may hear on the grapevine, or your connection has changed their job title/professional heading.  In which case reach out to see if you can help them do what it takes to find a new position.  Don't underestimate how much they'll value that support.
Using LinkedIn messaging rather than the comments box on a connection's post.  The messaging tool enables you to have a one to one dialogue – out of the gaze of the public feed.
Letting their update or article prompt you to get in touch for a get together offline.  Face to face contact or a call is still the best way for strengthening your relationship and improving your understanding of your key contacts.
Of course, this does raise a question about how many people you should connect with on LinkedIn.  We're definitely of the mindset that it is always better to go for quality over quantity approach.  Will you really be able to keep up with 500+ peoples' news in your home feed?  Can you really manage, support and add value to a network of that size?
For information about how to best use LinkedIn as part of your marketing and business development efforts, contact us on 01483 429111 or email us.