How to write a good brief when choosing a supplier to your business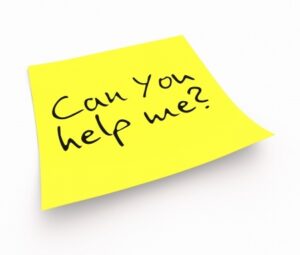 I've just been helping an IT company respond to an invitation to a competitive tender.  They received a hefty brief from the potential client which required an inordinate amount of time deciphering. Whilst intended to stimulate great thinking and commercial ideas during the pitch, it really hampered the process and actually revealed much confusion on the client's side about itself.
This got me thinking.  When we try to procure products and services for our business we are looking to make our business better in some way. We need to be clear about who we are and what we want if a potential supplier has any chance of helping us improve and grow.
Yes, a cost-effective solution will no doubt be part of our thinking, but we don't necessarily want the cheapest option if the resulting service or product quality is inadequate. That will only require more expenditure on our part in trying to rectify the problems that inevitably crop up further down the line.
Help them to help you
So when we put out a proposal request or conduct a competitive pitch, we need to give our supplier candidates a helpful framework. This should, not only allow us to evaluate their talents but also encourage them to come up with great commercial ideas and tangible benefits for our business.  Running a competitive pitch shouldn't be about trying to trip other businesses up.  Both you and the potential supplier will invest tremendous time and effort on this process and, of course, there's a financial value to all that time.
To help you gain the best ideas and commercial solutions for your business, you need to write a good brief.  It will ensure the supplier candidates propose solutions which resonate 100% with your current challenges. It will also help them to present solutions which are within your budget parameters and have the opportunity to bring you a good return on investment and added value.
Writing a good brief will ensure you are more likely to be pleased with the outcome of the pitch (not disappointed).
So what should go into a brief if you're trying to select a supplier to your business?  Use this framework to give them enough information to formulate a great proposition.
The ingredients of a good brief
1. Who you are and what you do
You no doubt have a website with information about your business and, yes, you should expect the potential supplier to be familiar with this insight. They will also, however, need to know beyond what you've put in the public domain.  For example, how your business has got to its current point, the key personalities within the business, what your business offering is and how each facet contributes to its overall performance. If you find it difficult to articulate who you are and what you do clearly and concisely, your suppliers probably will struggle to offer relevant solutions.
2. You customer or stakeholder profile
Be clear about who it is your business serves, who the end-users of your products/services are and who the people are that influence that purchase. The clearer and simpler you can make the profiles of these groups, the faster the potential supplier can understand them.  They can then propose more relevant ideas on how their solution will improve your organisation's effectiveness or attractiveness to your customers or stakeholders.
3. What you want
I know it sounds obvious, but I have read many invitations to pitch and requests for proposal which are ambiguous in what they're looking for. So be clear about what you're looking to achieve here.  Also, guide the potential supplier on your longer-term goals and objectives so they can see how this fits into the bigger picture and can support you in getting there.  If this information is sensitive then make them sign a Non-Disclosure Agreement. Without knowing what are you trying to achieve and by when your potential supplier will struggle to propose and deliver solutions with real commercial benefits to you.
4. The 'must-haves' and the 'desirables' you're looking to get
Make sure before you contact potential suppliers your organisation is 100% sure about what it wants.  Often, when describing elements of what we want there are 'must-haves' and 'desirables'  – particularly when there are a number of people affected by the resulting solution. Those people may have differing views about the 'must-have' and 'desirable' components and so, in writing the brief, it is important to bottom all these out with them.  This will avoid confusion and discord slipping into the supplier selection process and ensure it runs smoothly without frustrating delays.
5. The current challenges and opportunities you're facing
In outlining what you want to gain from this pitch process, guide the supplier candidates on the current challenges and opportunities your business is facing. By doing this, not only will you receive solutions which are that much more practical, the supplier may even propose an idea that you hadn't thought of and which would greatly solve an issue you currently have.
6. Outline the decision-makers involved and its process
This is about showing your responsibility in managing the process and helping everyone perform to the best of their abilities.  Explain what role the decision-makers have in the business and, if possible, what they will be looking for in the supplier selection.  Similarly, ensure everyone can help and support the pitch process by knowing the key deadlines and timeframes.
7. Tell them your budget
This is rarely given as people want to try to get a good price but, by omitting what your budget is, you risk receiving proposals that you have little chance of affording – or do not cover all the components you need because the supplier has tried to bring in a cheap solution.   Give a ball-park budget to guide supplier candidates. Also, encourage them to explain what return on investment or added value components they anticipate you gaining from their proposition.
8. Measurement and Key Performance Indicators
You may already have an idea about how you will measure this investment, which is great.  If not it's worth asking what Key Performance Indicators (KPIs) the potential supplier would propose for the project and how they would work to achieve them.  If this is a major investment for you, you probably need to make it work successfully first time around.  Establishing stage goals, KPIs or service standards that everyone commits to will help to keep disappointment and hiccups to a minimum.
Finally, once you've sent out your brief or invitation to tender, do have a meeting or a phone call with any supplier candidate who requests it and answer their questions. This will again help them to understand you and give them the opportunity to propose solutions that best fit or solve your commercial needs.
Evaluation
And when faced with and evaluating the proposals or presentations you receive in response to your brief, consider these measures:
Who answered all the points in our brief?
Who presented the most user-friendly proposal/presentation?
Which of them really 'gets' us?
Which of them has the best solution – commercially, financially and innovatively – now and in the long-run?
Can we afford this solution?
What degree of risk do we incur by going with each potential supplier?
What would be the return on investment and added value we'd get from this supplier's proposal?
Can we see ourselves working comfortably with them?
Help suppliers help you by giving them the information they need to propose the most commercially advantageous solution for your business.  That doesn't mean giving them mountains of information to digest, but it does mean creating a user-friendly brief which is clear about these 8 points and enables them to help your business overcome the challenge it's facing, or the opportunity it is trying to harness.
For more advice on marketing your business contact us or tel. 01483 429111.