Do you want new customers or not?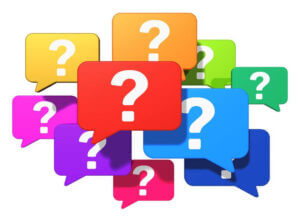 As a marketing consultant, businesses often call on my help to gain more enquiries and customers. Bearing this in mind, I had a surprising experience recently. In fact, it happened not once, but twice and there are some fundamental marketing lessons to learn as a result.
I was trying to book a family celebration event at a hotel and reached out to two local ones.  They both had lovely websites with gorgeous photos and helpful information about their private functions.
When it came to enquire both directed me to complete their Contact Us page which I dutifully filled in and waited to hear back.
Silence.
After a week or so I tried again.  I had got a tiny thank you message pop up when I hit send on the contact forms but now wondered if they'd actually worked.  So, this time I managed to find an email address for both events team and pinged one-off.
Silence.
After a couple of weeks, I decided to completely give up on one and give the other hotel one last try. I had been there before and knew that – usually – it was very responsive. So, I dialled the main hotel line and asked to speak to the Events team….
They were in a meeting and so the reception staff took a message.
Shortly afterwards, the events team did ring me back. Yay! And I did end up booking an event with them.
But all this got me thinking….
Waste of money?
What's the point of investing in gorgeous… and expensive… websites if you don't respond to the enquiries that come in from them?  Both these hotels do want business, but I suspect that the enquiries which are coming in are just being missed.
Lessons to learn
It is therefore important to regularly check that all the calls to action you put on your site (such as contact information) are going to be responded to by your team.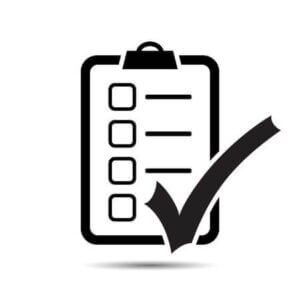 Regularly check…
Your contact form is working – website software updates can cause hiccups for forms.
What message appears when people complete the contact form to reassure them that their enquiry is certainly on its way to you.
That the information coming in from your form is received and seen in your organisation so it can be actioned straight away. Check it's not going into junk folders. It sometimes does with email browsers.
That generic contact emails like info@ and sales@ are being directed to team members who a) can help and b) are around.
That answerphone and voicemail recordings for the phone numbers you publicise on your site are being checked regularly… and messages picked up at least twice a day.
You have back-up if the team member who responds to enquiries is on holiday, sick, away on business or works part-time. Have emails or the contact form coming into several team members and set up a protocol of who responds in different scenarios.
Play to customers' preferences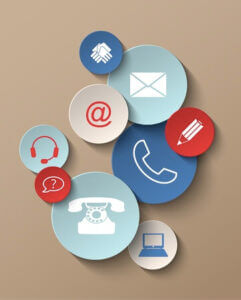 Also, have alternative channels for customers to contact you.  I really wanted to enquire by email as my enquiry was outside of office hours and I wanted to give the exact specifications for my event.  It took a fair bit of searching to find email addresses, once I'd realised no one was going to respond to the contact form enquiry.
So, as well as directing customers to a contact form, give a direct phone number and give an email address. Even consider letting people contact directly through their preferred social media channel.
But in all these cases… YOU HAVE TO RESPOND and QUICKLY.  The hotel I eventually chose was very lucky I gave them 3 attempts to talk to one of their events team.  Most customers will only try once and then give up.
If you are able to respond quickly, then also consider adding a Live Chat pop up on your site.  This really helps to quickly convert warm interest into an enquiry as, when people have a need, requirement or question, they want to get it resolved as soon as possible.
Summary
Businesses invest sizeable amounts in their marketing and websites.  Many want that investment to generate customer enquiries.  So, when planning your innovative campaigns and initiatives, be sure to check first you have the basics in good working order.  Test and monitor just how easy it is to get in touch and above all try and be quick in that response.