How saying 'thank you' can go a long way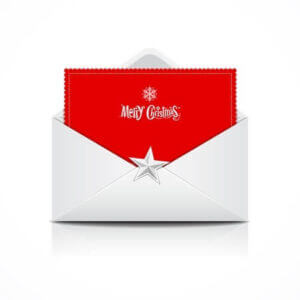 It's good to see many of the current marketing campaigns featuring the words 'thank you' in them.  This short but powerful phrase leaps off the pages or resonates in our ears when we see or hear it.  We suddenly pause what we're doing and, for a second, take notice.
Thank you still has the power to grab our attention and, for a moment, make us feel good.
'Tis the season
Of course the season of goodwill is traditionally a popular time to thank one's customers, valued contacts and supporters. This is particularly true in the current climate with so much political and economic uncertainty around. Businesses need customer and supporter loyalty to help them get through the next year.
At the same time, companies I see and speak to seem to be very busy and the run up to the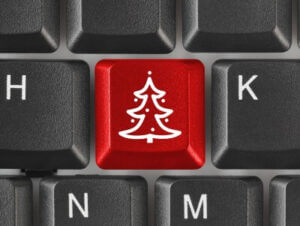 Christmas holiday is looking hectic for many.  So if you haven't yet managed to plan your 'thank you' to your valued customers, contacts and suppliers, you really might want to make this an urgent priority.
The perils of not saying thanks
Because standing out from the crowd by not saying thanks isn't going to do your business any favours.  Also, it's preventing you from using this simple gesture to strengthen goodwill towards your business. In fact, a simple token of thanks can prove a catalyst for forging a closer business relationship with a customer or valued contact – one which helps you deliver more value to them in the year ahead and secure even greater loyalty from them in the long-run.
6 festive thank you essentials
So with the festive holiday looming, here are some simple tips to acknowledge and show your appreciation for those your business simply couldn't do without in the year ahead.
1. Be sincere – whether it's in your choice of words, tone of voice or your choice of thank you token, make sure your 'thank you' sounds like you mean it.  The more tailored you can make it, the more it will ring true with the recipient and give them that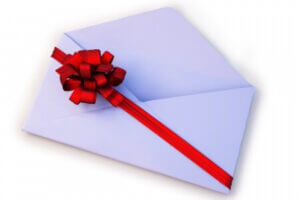 nice warm fuzzy feeling.
2. Make it personal – Whilst it's tempting to quickly churn out a festive blanket email to customers at this time of year, it doesn't really do much to demonstrate your thanks for their business and support during the year. The more personalised and more memorable this token of thanks is, the more likely customers will feel positive towards you and remember you when they need your type of products or services again
3. Consider their schedule – everyone is very busy at this time of year and so you don't want your thank you effort to risk falling off their radar. If you can, avoid email as inboxes are already bulging at the seams.  Think about when might be best to deliver your thank you message, given your contact's schedule and commitments.  Also factor in what form your thank you should take to really get noticed.  And if you are relying on the post to get your personalised thank you to them, don't forget to check out the Royal Mail's last posting dates for Christmas greetings
4. Charitable thank you's – many firms give a charitable donation instead of sending Christmas cards.  Try to at least acknowledge customers' charity preferences so they at least feel involved in this gesture.  Run a mini poll or '10-second-to-complete-survey' where customers vote for one of, say, 3 charities you propose to support (a bit like the Waitrose green token/community support scheme). Make it a fun activity and communicate the end results to build interest and show you've listened.
5. Follow up – check your thank you message or token has got through to the right person and re-emphasise your appreciation of their support and business this year.  Use this positive gesture as another opportunity to find out how things are going and what is on the horizon for them the following year.  Make a note of this and in the New Year get back in touch to offer help with the points they mentioned.
6. New year thanks – if it's impossible for you to express your thanks before the festive holiday ensure you deliver it the minute everyone returns in the New Year.  Use this time to stand out from the crowd and, in acknowledging your gratitude for your customers/contacts' support during the year, also wish them hearty good luck wishes for the year ahead.  As people take a little while to get back into the swing of things after Christmas, use this time delay to secure a catch-up coffee or lunch.  Discuss the year ahead and what plans they have in store, whilst this is all fresh in their minds and they (hopefully) feel energised after the holiday.  This insight can highlight areas you can better support them.
Summary
Our busy lives mean that often the simple gesture of thanking someone gets forgotten.  Yet without our loyal customers, our valued contacts and the great supporters of our business where would we be?  A thank you can still stir positive emotions in those receive it.  So turn this simple two-word phrase to your competitive advantage.  Acknowledge those who helped your business get through another 12 months and let them know you genuinely appreciate this support.  Use the opportunity to also find out how you can better support them in the future.
For more advice on marketing your business contact us or tel. 01483 429111.