Recent lessons from good internal communications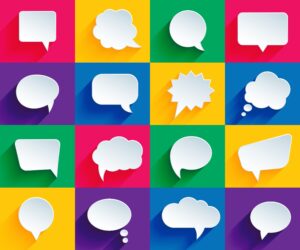 The past months have brought a variety of working experiences, not just amongst different businesses but also across different employees within them.
Some teams are very busy, some teams are quiet, some have members furloughed, others are being brought back from furloughing as work resumes.  For those that were able to keep their premises open, social distancing and safety measures have physically made people more 'disparate'.  For those working from home, there's been the challenge of being remote from their team and, in some cases, juggling childcare alongside.
The new pressures on internal communications
The way different employees experience working for their organisation has become fragmented.  This means internal comms have become more complex, however these comms are crucial during this uncertainty to forge solidarity, resilience and motivation amongst a workforce.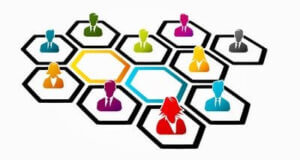 Employees individually feel differently about their new working conditions.  As an example, I was speaking with a Managing Director recently who said his workforce (now working remotely) were split almost into thirds with their attitudes.  A third couldn't wait to get back to working in the office; another third were thriving and more productive in the home working environment; another third were very fearful of coming back and commuting whilst the virus is still prevalent
Personalisation
A key point then, is that for internal communications to resonate and be effective, they have to respect the different experiences and viewpoints in the workforce.  Whilst it is important that everyone receives the same information, how you deliver it can be tailored to different groups to give added reassurance, additional motivation or encouragement etc depending on their individual attitudes and experience.
From supporting various organisations in recent weeks, and drawing on examples in the wider world, here are lessons from internal communications that are working well.
A wider channel choice – the how (part 1)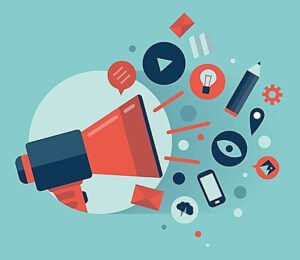 As well as firm-wide broadcasts, there have been good examples of leaders, managers and team members checking-in with employees.  Sometimes these have been 'group' check-ins; sometimes they have been on a 1 to 1 basis to see how people are doing. It sounds obvious, but it has been important – particularly if people are going without colleague interaction for significant periods of time.
There's been a growing recognition that, as everyone migrated to digital interactions, email went into overload and so did people's ability to cope with the volume in their inboxes.
The more effective businesses harnessed other channels for communications and the best let different teams choose their most favoured.  This ensured channels were willingly interacted with, not forced. The likes of Teams, Zoom, Skype, Hangouts and Whatsapp have all helped people to keep connected and create greater dialogue. Connectedness is so key in the current climate, as this article by The Chartered Institute of Marketing explains.
For those working from home, this is particularly important as remoteness heightens silo-building and a sense of isolation.  It is also an issue for those operating in shifts and reduced teams as a result of social distancing measures in the workplace.
Returning to those interactive channels, they've also catered for a growing preference for visual and audible information over the written word. Videos, podcasts, vlogs, calls, online meetings and group chats have all been used creatively to disseminate information, 'check in' with people and foster discussion.
A word of warning though – installing the software is just the first step. An organisation needs to keep stoking the dialogue and use of it, to make these fully effective.
The transformation of the 'what' to communicate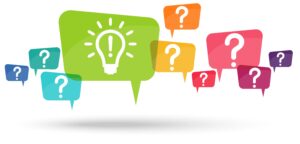 Aside from keeping employees up to date with the organisation's latest news, internal comms have pleasantly taken on a more human and caring touch.
In addition to broadcasts, virtual meetings and catch ups, there have been other more innovative approaches to forge connectedness amongst employees.  Internal 'virtual' noticeboards, vlogs and blogs have encouraged employees to share experiences and tips in the new working environment – even to the level of managing home schooling and sharing recipes etc.
The ones which work well are where people across the organisation join in – from senior to junior. These allow traditional organisational hierarchy lines to be softened, which is much appreciated in the new working environment.
As an example, the social side of work (catch ups over the coffee machine etc) is being recognised for its importance and allocated fixed windows in the remote working week. Teams are gathering 'virtually' for coffee/cake mid-morning breaks once a week, late afternoon drinks on a Friday, evening quizzes etc.  There have even been team 'fitness' based challenges utilising scoreboards on the likes of Strava for running, indoor rowing machine and exercise bike distances. Others have created a challenge to raise money for charity.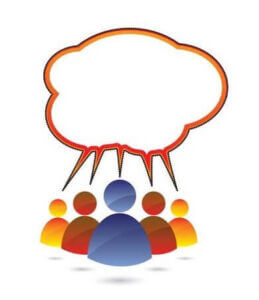 Communications which foster dialogue are more effective than broadcasts.  As a result, organisations have been initiating employee polls with plenty of open questions, scenario challenges, discussion topics and brainstorming sessions.  These are drawing ideas and solutions from deeper within the organisation; they also help the organisation nurture and support those who do feel isolated and fearful.
In a recent article in PR week, some organisations reported employees looked to them as a trusted source to disseminate and signpost key information from the external landscape. This was because the crisis created an explosion of content and interpretations. It was difficult and overwhelming to navigate and evaluate worthy sources.  In response, organisations have tried to summarise key wider developments in relation to the business and their staff. These have been well received.
The when – getting the right cadence in the crisis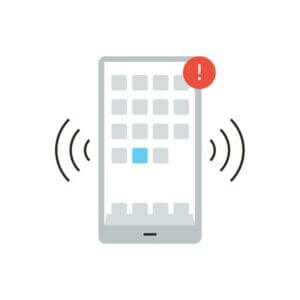 A challenge organisations have also faced is to find the right frequency for communications, to ensure their effect is engaging, informative, reassuring and motivational.  At the start of the crisis things changed at an unprecedented speed and with little warning. Organisations tried to work out whether to communicate as each change happened, or bundle up a number of messages into one communication delivered at a slower frequency.
Whether this was the right or wrong approach depends on the organisation and its people.  If people were very anxious about change and broadcasts were the only communications they received, then the more frequent the better.  If there was consistency of messaging being fed via line managers or a variety of other channels, then less frequent and more substantial broadcasts were valid.
A new pattern of working has now settled in for many organisations. It is still important though to continue checking what frequency is right for your employees to help them stay connected.  Change is set to continue and it's important people aren't left guessing about what's going on.
A more human and empathetic tone – the how (part 2)
Whilst different employees have different working experiences, it's important that key messages from the organisation are consistent.  This means alignment of all management – CEO to line managers – so the message is cohesive.
The best organisational messaging of late has had a more human and empathetic tone.  People want transparency and empathy in these strange times and done well, this leads to trust, support and loyalty.  Where possible avoid a lecture/corporate tone and favour a conversational one.
A point to note is that organisations and their leaders feel a pressure to reassure their people. Whilst transparency is key, it's important not to promise things beyond what you know and can deliver.  In their recent article Nicola Amiss and Margaret Heffernan from Merryck & Co rightly said,
"Leaders build trust through demonstrating consistency and competence. This is only possible by recognising the bounds of their control, and not promising what is beyond their scope.  No matter what pressure they are under, leaders cannot promise security and sureness in the uncertainty ahead."
It is therefore ok to sometimes say 'we don't have all the answers but we're working hard to find them'.
Summary
Yes, it is important to have consistency of messaging in your internal comms, but consider the different viewpoints across your employees and how you need to tailor these to foster their individual engagement and motivation.
Work collaboratively as an organisation to understand how different team members are faring and to respond to this.  Focus more than ever on your employees connectedness and enable fresh channels to open to allow ideas, reassurance and discussions to flow.
The future is unclear, but having a cohesive, supportive and focused workforce will be a great asset as you move forward.  Keeping them informed and encouraging them to join the dialogue is crucial to shape the way ahead.
Can we help?
If you need help or advice with your internal communications and strategy, please do get in touch.