Measuring marketing – tips and tricks for a better return on investment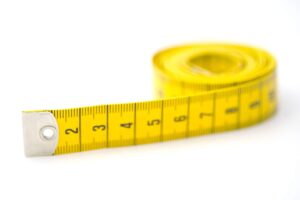 When you're running a small business every bit of marketing budget really needs to count. We're often asked by companies about measuring marketing to pinpoint what's working and remedy what's not. The good news is that, by combining affordable technology and some simple business approaches, you can be more effective in measuring and monitoring the outcome of your marketing investment.
1. It pays to be clear about what you want to achieve
First of all, it is important to be clear about the results you want to achieve. Often business owners and teams come to us with vague or aspirational goals that are hard to measure.  This could be 'I want to raise awareness' or 'I want to generate sales enquiries'. Goals which instead are specific, measurable, action focused, realistic and set within a specific timeframe (SMART) make marketing eforts that much easier to measure. This is because they direct all the elements of the campaign to the task at hand. Consider these more focused marketing campaign goals:
To get 20 of our target customers to sign up to our Spring sales promotion by 31 March
To generate a 30% click-through on the ABC article in the February e-newsletter followed up by our sales team within 3 working days
To generate 40 enquiries to our servicing offer between 1-30 June
To win 60 new customers (value £x) from within a 20 mile radius of our new Oxford office by 31 July
With each of these it will be clear if the business has hit target or not.  The marketing resources used to bring these results about will be more focused, efficient and have a greater chance of being highly effective.
2. Focus on smaller audiences you know well, rather than large groups you don't
If you are going to invest in the creative treatment and media of a marketing campaign, you want it to have the best chance possible in generating a positive response from your target audience. To achieve this you need to make sure:
– The data you have about your target audience is current and accurate
– You understand the nuances and profile of the people in that target list so your choice of media, timing, content and style of marketing campaign resonates with them 100%.
Where possible, focus your marketing on smaller groups in a tailored approach rather than follow a scattergun approach to a large target list. Not only are you more likely to generate a favourable response this way, it will be easier to manage and measure.
3. Trackable calls to action
One of the reasons why digital marketing is hugely popular is because its technology provides businesses owners with a whole host of analytic data. Of course this popularity has a downside too, consumers are swamped by digital campaigns and have become more selective about what marketing they interact with. People are complaining of shorter attention spans. The proliferation of media also means more choice and more routes to try to get in front of your target market and this can get really expensive for the smaller marketing budgets.
There's something to be said then for still using traditional marketing, such as direct mail, where you may currently experience less competition.  The key here though is not to run generic campaigns but instead build one around a specific offering or call to action. Include a code, voucher, dedicated phone number or web page, or something that people have to mention when responding to this campaign. Record the frequency of enquiries from these sources so you can track which code/element of the campaign generated which response. Remember the more you can tailor or personalise your campaign to the recipient's preferences, the better the response will be.
4. Numbers will only tell you so much
It's great to be able access open rates and click-through volumes with e-mail campaigns and it's handy to see what visitor traffic has passed through our online ads and websites. This only tells part of the story though, and if we don't drill deeper into the data we may miss chances to convert warm customer interest into sales or other business goals. There are lots of digital marketing evaluation software programs and tools available. If the thought of this is too overwhelming for you, at a basic level the analytics that come with most e-shot packages do guide you on who clicked on what link. This insight helps you to follow up interest whilst it's warm. With websites, do track which pages are resonating (or not) (Hotjar is great for assessing the user experience) and use this insight to guide you on what tweaks and changes to make. Also see which sites are referring traffic to you – especially if you are running any affiliate marketing campaigns or ads on the web.
5. Quality not just quantity
And if you use social media as part of your marketing approach, look beyond the volume of interactions to the quality of them. Link these back to your original objectives and consider:
– Are the people we want interacting with us? If not, do we need to change our approach or pull out of this channel altogether?
– The quality of those interactions – What conversations are we having with our social media following? Is this what we had hoped for… or not?
6. Be patient and set up internal tracking systems
Some activities will be easier and more immediate to measure than others. If you want to measure the sources of sales to you, you need to put in place systems or protocols in your sales process which at the very least asks 'how did you hear of us?'
Of course in reality a customer will have encountered a number of your marketing efforts before getting in touch. If you can plot the different touch-points you initiate and record the success of these, over time you will start to see patterns of which combinations work well for different customer profiles and with certain product/service offerings.
Also try to evaluate which calls to action were most successful in your marketing campaigns – what their content was, how they were presented and which channel they appeared in? This will help you foster further success in the future. That longer-term view is important. All too often business owners are impatient and expect an immediate response straightaway from a marketing campaign. Sometimes the nature of their product offering, or customer profile means that it takes a number of targeted interactions to build credibility and 'warm' customers to their business.
7. Take the initiative
Marketing-savvy businesses know they need to follow up and further fuel interest from an eshot, campaign or offer if they are to convert it into new business. Sometimes this part of the process isn't thought-through or planned as well as the initial campaign itself.  It does pay however to carefully plan what the follow up element of a campaign will be.  For example, are you going to use telemarketing, share additional insight, bring in customer endorsements, offer tasters/trials or promotional offers to swell that embryonic interest.
Summary
There are many ways to track and measure your marketing investment. In doing so ensure you don't miss out on a crucial final step – acting on the results. Make sure you do something with your data and analytics to either improve the results or maintain them. If you don't learn from this insight then you may be disappointed or frustrated by  further marketing efforts. Remember, your customers' preferences will continue to change and evolve over time, as will buying habits, technology and media channels. Be prepared to keep fine-tuning your approach as a result of tracking what works and what doesn't.
If you are clear about:
what you are trying to achieve
the profile of your target market
which marketing message, creative treatment and channel resonates most with them
how best to measure that channel
It will help you generate a more positive (and trackable) return on your marketing investment.
For more advice on marketing your business contact us or tel. 01483 429111.
A version of this article first appeared on the entrepreneur site, Women Unlimited.