Shortening attention spans and 10 marketing implications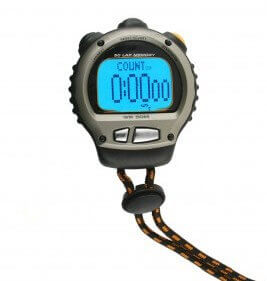 If you follow us on Twitter, you will have seen we're rather taken with stats on the shortening attention spans in people.
With 24/7 media and devices getting smaller and more accessible, the human attention span is falling. Complaints of information overload are the norm and subconscious 'screening-out' capabilities are becoming highly developed.
This is certainly having an impact on marketing and its effectiveness.
The latest research from the University of Denmark has found humans continue to have decreasing attention spans.  What's more interesting, it's not just affecting how people use the internet and social media, it is affecting how long they spend reading a magazine, book etc and how much information they retain.
As the research explains 'when more content is produced in less time, it exhausts the collective attention earlier. The shortened peak of public interest for one topic is directly followed by the next topic, because of the fierce competition for novelty.'
The average person in the world is spending 6h 42 mins online every day consuming vast amounts of content. It's no surprise then that, when it comes to marketing it's getting harder and harder to, first of all, be seen – but more importantly then engaged with.
So we've sketched out 10 marketing thoughts on how to combat shorter attention spans, which we've been mulling over.  We'd also be really interested in your thoughts and experiences on the subject. Let us know what you think.
10 marketing implications of shorter attention spans
1. When it comes to words – less is definitely more. People can't absorb bulky paragraphs of text any more and need points put across succinctly and quickly.
2. It doesn't pay to be cryptic – No one has time to work out what you're getting at; nor do they have the patience. Get straight to the point and be clear about what you want people to do, or take away from your communication.
3. Think in terms of media headlines – They still get noticed by the way they're crafted, their use of language and their word count.
4. Images are everything – An image is now definitely, definitely worth a 1000 words and will help to get your message across if you choose a good one.
5. Video is even better – but only if it's short and engaging.  It enables you to share behind the scenes clips as well as more corporate messages.
6. Podcasts are also very popular but again need to be interesting in their content and choice of speaker (and that person's voice).  Ideally use a mix of voices to maintain engagement.
7. Don't expect the traditional push marketing strategy to work – The trick now is to politely keep on people's radars until they have a need for you. This isn't about bombarding them, but instead gently reminding them from time to time you're there and adding value in some way, so you remain in their subconscious.
8. Encourage customer endorsements and social proof about your business offering wherever you can. When people do have a need for your products and services, this will be a factor which they reference. It will help to persuade them (if you appear to be well regarded) to contact you.
9. Listen out – Ensure you're being alerted to online mentions about your business and product/service offering, so you can respond straight away and help to convert interest into business opportunities. Showing that you're listening and being responsive will impress people. Consider using software like Mention
10. Diarise follow-ups to e-shots and online communications or updates. Use your analytics to monitor who has clicked on the links you've shared in, say, e-newsletters and make sure you follow up interest whilst it is warm.  Don't expect people to automatically get in touch with you. They won't.