How to make the most of business awards in your marketing – part 1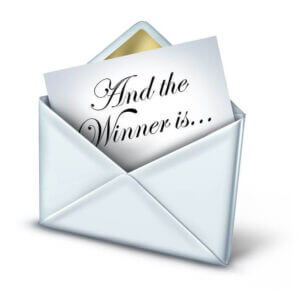 Business awards can be a great way to shine the spotlight on your business, raise awareness and promote key products, services or messages.  Win or lose, simply being selected as a finalist gives access some great promotional opportunities in the build-up and around the awards announcement.  It can not only give you greater kudos and credibility but can also help your business to differentiate against competitors in a crowded market place. Also, in the social proof era we now reside, awards can deliver a sizeable endorsement for your business. We know of businesses who have seen an upturn in enquiries following on from winning an award.
So why don't all businesses go in for awards?  Well, it does involve time and effort and some are wary of the risk (ie not winning).  There are however still many marketing opportunities and positives to be gained from taking part, particularly if you are selected as a finalist.  So, from our experience in helping businesses use awards in their marketing, we have shared some tips and ideas for success. In this article of a two-part series, we take a look at things to consider before you decide whether to go for a specific award and also how to create a submission which really impresses the judges.
Two things to do before you commit
1. Be clear why you're doing this and finding the right award
Firstly, it is important to be clear what you are hoping to achieve by going in for an award and then check that event has a good chance of delivering that ambition.  Are you, for example, looking at the business awards to help you:
Access a new market
Broaden perceptions about what you do or a specific product/service
Increase sales – generally or for a particular product/service you offer
Gain high quality networking opportunities
Build your credibility against certain competitors
Reassure existing customers, to build their loyalty
Celebrate particular customers
With your objective firmly in mind, look closer at the award you're considering and talk to the organisers.  What have the finalists in the past then gone on to do and how has it benefited them.  Does this award give you access to the audience you want and what promotional opportunities does it provide?
2. Have you got a decent chance of winning?
Another factor to consider before you finally commit to a specific award is whether you've got a decent chance of winning.  You will invest a lot of time and effort in the award submission/process and you want to be sure that'll all be worth it.  Some business owners question if they can truly evaluate their chances and think 'it's all down to the judges at the end of the day'.  But you can do a quick reckoning right at the start to decide if you will be able to field a strong submission (or not).  Here's a checklist we usually encourage business owners to weigh up their chances:
Look at the qualities of companies who have previously won the award – what are the similarities and differences? How do those companies differ to you?
Read the award's criteria and/or guidelines – can you comply with all of them?
Can you meet the timetable for the award's submission?
Have you got a good story to tell to convince the judges you deserve the award? Why should you win?
Do you have tangible proof of successes/qualities to quantify your submission
If you can fully commit to the award submission process and feel you will meet all the criteria, then go for it. If it may be wise to weigh up if this is really the right award to bid for, or if it's better to wait till next year when you'll be in a better position to field a strong submission.
Creating an impressive business award's submission
Of course, each award will have different submission processes.  Some will want you to complete a detailed form, others require you to just nominate your business, product or service and get your customers to vote for you.  Some want creative presentations or involve the judges coming to your premises to view your operations.  Whatever the mode, some basic principles can ensure you don't lose points unnecessarily. These help to put your submission on a strong footing:
Respect the judging criteria – read the rules and stick to the guidelines when composing your submission. That means adhering to any formatting requests, or word-count limits.
Appeal to the skim-reader – for written submissions remember that the judges will have to read through many. Make your piece look visually appealing at first glance. Use headlines, bullets, headlines and diagrams where allowed. Also, if the criteria lets you be creative, include links to video, pictures and infographics to bring your submission text to life.
Always support your claims – it is important to have examples to back up claims (these typically can be from past 18months, but do check the award's qualifying period as they sometimes stipulate a period). Where possible, incorporate testimonials and soundbites from others that are relevant to the submission. This gives proof of the high regard and positive comments customers, contacts or suppliers have for you.  Even better, include quantified results, for example, tracked Key Performance Indicator statistics such as customer satisfaction results, other quality measures and success rates of customers etc.
Tailor your messages – If you are going for more than one category in the business awards event, do tailor the submission and don't just copy and paste. Also if you are a serial awards' contender, be careful if you find yourself cutting and pasting a past submission into a new one.  Ensure you are tailoring your messages to this specific award's criteria and spirit.
Creating an engaging award submission presentation
Some business awards involve judges coming out to interview you, look round your premises or ask you to give a presentation. With each of these options, preparation is crucial as you want to make the activity an impressive experience for them and contribute positively to your submission.  If you have judges coming to your premises to view your operations consider and plan:
Which of your team would be the most impressive for them to meet
Which team members should they meet as they link in with the key messages in your submission
The activities or processes they should see in operation
Do a practice run of the visit, and preferably with a third party who takes on the role of the judges.  This will give you a valuable viewpoint of the things that impress and those which need tweaking to create a strong and positive experience for the judges on the day. Also, don't forget to communicate the judges' visit to your whole team, so everyone is aware and has the chance to be on good form.
Remember that, whether the judges are coming to your site or you are presenting to them in another location, it's important to demonstrate synergy with what you've said in your written submission.  Consider who should be part of the presenting team and prepare and rehearse so the presentation is seamless.  In particular, practise the questions you're likely to be asked. Also, research the judges' background, so you have more insight to help build rapport and anticipate their individual interests.
Summary
It clearly pays to be prepared and plan when putting your business forward for an award.  Whilst we've looked here at tips for the submission itself, there are also many marketing opportunities in participating in the whole awards' process.  In our next article in this two-part series we'll discuss how to make the most of these and share ideas on communication themes and activities you can undertake to get your share (if not more) of the award's publicity.  In the meantime, if you would like help with an award submission, do get in touch.