How to get more from exhibiting at conferences and expos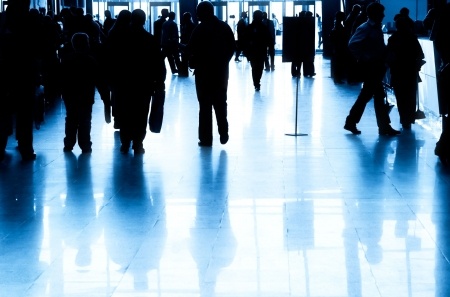 Exhibitions and conferences have traditionally been a great way for businesses to meet and bolster their contact and prospective client lists.  The challenge for many is how to get a really good return from this often sizeable investment in both time and money.
From our work over the years supporting clients plan and prepare their exhibition strategies, here are some fundamental tips to help you make the most of the opportunities available when exhibiting.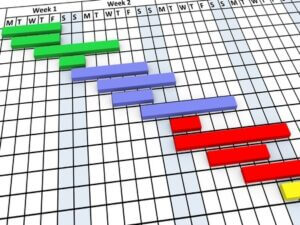 1. Start the planning early
– your exhibition or conference organisers will have set deadlines and, if you miss these, you will lose opportunities to secure the ideal location in the venue, have your details prominent in the event's guide, make the most of early bird discounts and be part of other general publicity. Ideally we'd recommend starting the planning process at least 3 to 4 months before the event, even longer if you are exhibiting overseas.
2. Set a goal for the event
– like any business activity it is important to define what goals and objectives you want to achieve here. It may be you want to launch a specific product or service, or meet potential buyers from a specific sector. It may be you want to communicate a specific strength about your business.  The key thing is to ensure your team all know what the objective is.  This insight will make your organisation more focused in its planning and preparations. It will also enable you all to measure success that much more effectively post-event.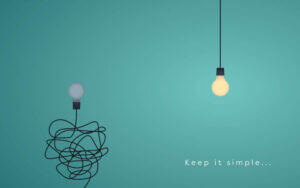 3. Stick to 1 or 2 promotional messages
– Exhibitions and conferences are busy noisy affairs and as people move around the venue you have a second of their time to stand out to them. This is why it is sensible to keep promotional messages to a minimum (say just one or 2) and focus your whole stand experience on these.  This means having them consistently resonating across the exhibition panels, demos, hand-outs and giveaways, your team's attire and what they say.
With messaging and panel designs, less is definitely more.  Avoid having a cluttered stand and visuals with complex graphics and a lot of small, dense text.  Remember you've literally got a second to get a person's attention.
4. Give your brand some oomph
– No we're not talking about a rebrand here, we're saying that your brand's colours and imagery should be harmonious across the stand. Consider them in your choice of floor covering, stand furniture, demos, giveaways and handouts and the attire of your team. The more consistency and harmony you can create, the more likely you will to catch people's interest.
5. Plan engaging ways to draw people in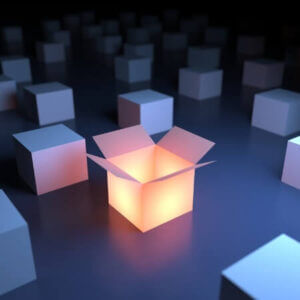 – You need to find a way to make your stand distinctive from other exhibitors.  Competitions, offers and interesting experiences are all used to entice people into exhibition stands. The fun and simple often beats the expensive and so think of a competition or activity which is in tune with your key message and can help you get your share of potential visitors.
Reflect on the profile of the exhibition visitor to select something which is more likely to appeal to them.  At the same time, ensure any participation in the activity is in exchange for their business card.
Irrespective of whether you run a competition or not, do plan how you are going to capture visitors' details.  You need a quick and unobtrusive approach to ensure their permission here. Many exhibition organisers now offer a bar code reader of visitors' badges (as an additional option) to exhibitors.  It's often worth paying for this, so you can quickly capture details and receive a comprehensive list at the end of the event.
6. Select giveaways with longevity… to your target prospect
– The giving away of free goodies is popular amongst businesses trying to build name recognition amongst exhibition visitors. The challenge is that there are a lot of the same sort of goodies being given away and it's getting harder to differentiate.
With any giveaway choice, select an item that is likely to be used and retained by the prospect you want to do business with.  Avoid food-based goodies as, once consumed, your aide memoire is gone. Also avoid items which are likely to be passed on to family members (soft toys, stress toys etc).
Consider what would be retained by your target prospects.  Talk to promotions specialists (we always value the opinion of Firebrand Promotions) about the profile of your exhibition visitors. Get their advice on what is most likely to resonate and also fits well with your branding and key messages at the event.
7. Make noise and be visible in the exhibition build up
– with the availability of social media you can generate some sizeable free publicity about your attendance at the exhibition. Plan what messages you are going to communicate and when, in order to add well to the general noise and build anticipation.
Event organisers usually monitor any mentions of their event on social media and often share those they find.  This can give a nice boost to your publicity.  Also don't forget to contact clients, contacts and prospects to let them know you'll be present. Most exhibitions now offer free admission to visitors and a nice touch is to email your target lists with the link and invite them to come along.
At the event, it can be handy to have both clients and prospects coming to your stand.  If clients are very happy with your offering, they can be a powerful advocate amongst your team.  You may also want to use the event for specific meetings and discussions with contacts.
8. Don't underestimate the logistics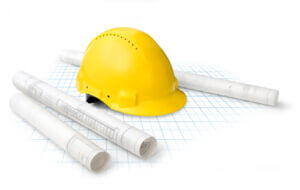 – it is always sensible to have a practice run of setting up your stand to identify any potential issues. Similarly make sure your team are briefed and know where they need to be and when at the event.  Be mindful of the set times exhibition organisers allow for receipt of deliveries and ensure yours arrive then.  When you are allowed  access to your space give yourself plenty of time for the set up.
Remember electrical points for lighting, internet access and other stand essentials are usually charged as optional extras.  As part of your planning be clear what is in included in the price you've paid, and what is not.  For these 'extras' there may be early bird booking deadlines in return for discounts and make sure you make the most of them to keep your costs low.
9. Don't forget to check out the event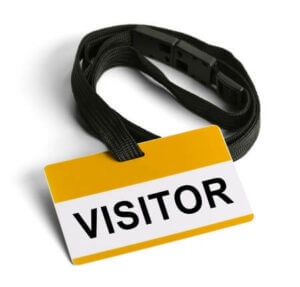 – whilst you should ensure your stand is always fully staffed, it is also helpful to check out the rest of the event from time to time. This can give you valuable insight about competitive offerings. It can also help you to find out what hot topics are being discussed amongst the visitors.
If possible, have members of your team attend some of the exhibition's workshops as these can prove a great means to meet and chat to visitors.  Also frequent visitor refreshment areas to meet potential contacts and customers in a more relaxed setting.
10. Have your follow-up ready to go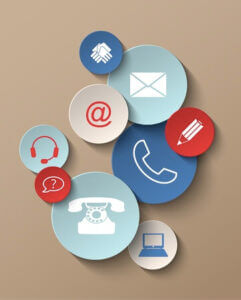 – as your team will be tired (but hopefully elated) after the event, it's important to have your follow up to the prospects you've met ready and waiting to go out straight after the event. You need to strike whilst the event is fresh in people's memories.
If you have a follow up which reinforces the key message you conveyed on the stand, you will help your company be remembered that much more readily.  Of course do also tailor your follow-ups to the specific conversations you've had with people, just don't leave this till weeks after the event when that conversation has been forgotten.
Summary
Exhibitions and conferences are a great way to meet new customers and contacts and improve your market intelligence in terms of competitor offerings, hot topics and potential long term issues.  They are, however, a sizeable investment in money and time.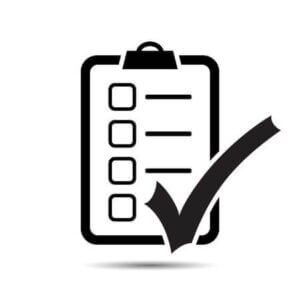 The key then is to plan your involvement carefully to ensure you do indeed get a good return.  This doesn't mean having an infinite budget pot and going with the largest, gizmo-laden stand.
It is more about being…
savvy in your planning and understanding of the event's visitor profile
making the most of all the cost-efficient promotional opportunities around the event
being distinctive with one or two simple messages and
having a carefully thought-through and appealing follow-up to roll out straight away
To improve the long-term return you get from exhibitions, set aside time immediately after the event to conduct a debrief with the team on lessons to learn for next time and market insight gained (whilst the experience is fresh in people's minds).  Get together again several months down the line to review the outcome of discussions you've subsequently followed up with prospects/contacts and assess how successful you've been in achieving the goal you set for the exhibition.
For more advice on marketing your business at conferences and exhibitions contact us or tel. 01483 429111.