Strengthening your contact relationships 'remotely'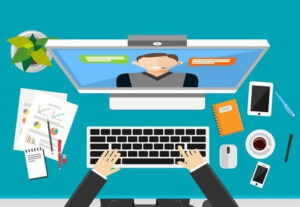 Recent dramatic events have prompted many organisations to switch a remote working environment for their teams.  With that comes a rethink on how best to ensure continuity and manage customer, contact and valued supplier relationships effectively.
Working with my Results Consultancy colleague, John Timperley, I was delighted to co-author this article – Strengthening your contact relationships 'remotely'. 
Now more than ever, your clients and contacts need advice, and support to navigate their way through challenging and unchartered circumstances.
In our article we have shared ways we've been discussing with clients in the service and advisory sectors to help them maintain and strengthen their working relationships remotely, and in a practical and effective way.
The key point about these tips is that we all know most of this… but are you and members of your team actually implementing the ideas and building them into your new way of working in a robust and systematic way?
What to expect in the article
The article features tips and advice on how to make the best of:
face to face contact through meeting software
email alternatives
short 'diarised' calls
online seminars, forums and other live streaming
adding value and support when it's most needed
creating support collateral and helpful assets
being proactive and commercial
There are also 8 quick-fire ideas to help you to be valuable to your clients and contacts.
Why remote working shouldn't necessitate paring back
Remote working doesn't necessitate that you should pare back on your business development and client relationship management.  Far from it. Now is the time to intensify keeping in touch and supporting your contacts, in a tailored, bespoke and individual way.
As social beings, people will appreciate this remote interaction and dialogue with you – particularly if we and they are having to work remotely for some time.
Can we help?
And if you need advice and help with your communications, client relationship management and networking in the current climate, please do get in touch.