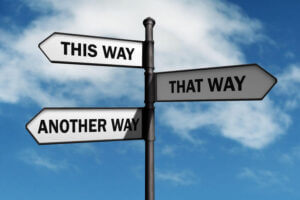 Working out the best marketing for your business can be a daunting task at the best of times.  In the current and very changeable market, it can be a real challenge.

Quite often businesses get stuck in a rut – doing the same thing year on year.  That's fine if this brings the results they want, but often things like customer behaviour, market conditions and technology change and the positive outcomes start to lessen.

So if you are rethinking the marketing of your business, we've put together these signposts of where to unlock those fresh ideas.
What are you seeking ideas for?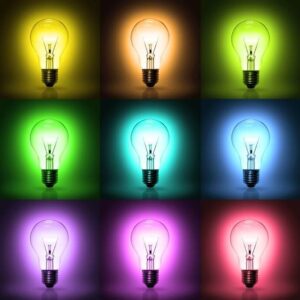 Now marketing is a general term reflecting a myriad of different business strategies.  For example, you may be looking for ideas to:
Develop a new market
Improve your product, service or customer care offering
Identify and respond to fresh needs in your customers, which you could solve
Find content and creative campaigns to push through your different communication channels
Keeping visible to target people
Create a successful promotion or offer
Stimulate positive word of mouth and recommendations
Enhancing your messaging
…and that's to name but a few.
4 key areas
Let us signpost you to 4 key areas which are full of possibilities for fresh ideas. These are:
Your customers
Your team
The wider market
Yourself
Your customers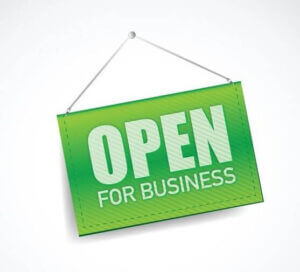 Your loyal customers like you.  They keep coming back to buy from you, which means you're satisfying their needs.  They are therefore a good area to investigate further in order to uncover fresh ideas on how you may win more of the same, further build their loyalty, find the right messaging to appeal to them in promotions and find themes for your content marketing etc.
Looking at these aspects of your customers will usually reveal fresh insights and ideas to aid the effectiveness of your marketing:
Their frequently asked questions
The phrases they type into the search facility of your website
How they use your product/service – what does it solve or satisfy for them?
The vocabulary they use to describe you
What they say in their reviews and testimonials
The type of people they recommend you to (and those they don't)
Their purchase patterns and the way they like to interact with you
Their expectations when interacting with you
Any pertinent demographics and trends in your customer base
Which of your marketing customers have engaged with and what they haven't
Your team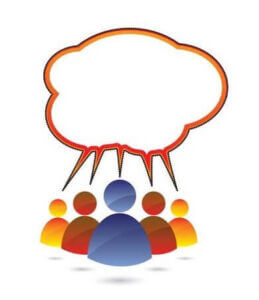 Through their daily work and interaction with certain parts of the business, your team can be a great source of insights and ideas.  The more opportunities you create for dialogue and discussion internally, the more ideas will have a chance to flow.
Here are areas to explore with your team to unleash feedback, gain information and develop ideas to achieve your business and marketing goals.
Feedback and anecdotes from customers, suppliers and contacts which the team have received/heard
What questions the team are being asked by customers – is this changing in any way
What's working well in the business, a department, a process, a project etc
Hiccups and obstacles in the business operations, a process, a project etc
What competitors are doing well and less so
Sales figures, conversion rates and profitability of sales
Areas for improvement across the business, in a process, a project, a task
Channel performance metrics (marketing, distribution, production etc) – qualitative and quantitative data
Gathering feedback and insights from team members should be ongoing as it's better to capture ideas as they occur, rather than force people to store them (they often get forgotten).  Incorporate regular 'discursive not broadcast' team meetings, brainstorms and social events into your organisation's regime.
Also, have an 'open door' policy on letting feedback and ideas flow. Welcome them, acknowledge them, investigate them further so they're viable and communicate the process you're taking to develop them.
The wider market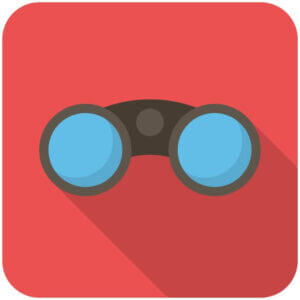 Whilst it is good to look internally within your business for ideas, your organisation is often at the mercy of wider market factors.  This year has really brought this home to many businesses. So, when looking for marketing ideas, it's always important to have an eye on the market and what's may impact your business.
Here are some areas to monitor, although every business is different and there may be other external issues you also need to keep an eye on.
Public sentiment and trends
Changing technology and the use of
Changing legislation and political developments
Seasonality affecting behaviour and mood
Economic issues
The latest news
Yourself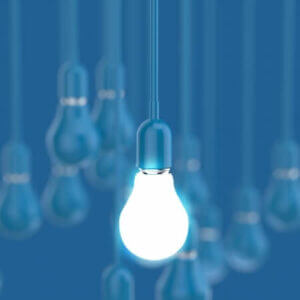 When business owners create some thinking time for themselves, ideas have a habit of emerging.  As the owner, their focus on totality of the business can put them of a strong footing for seeing opportunities that can benefit multiple areas of the organisation.
Here are some areas where business owners we've worked with have found valuable insights and ideas (us included!):
Creating thinking time or a space in the week to reflect – I find running or going for a walk usually creates an environment for the best ideas, and to think through challenges to find solutions
Talking with suppliers and advisers
Finding a sounding board and discussion buddy in mentors, family or friends
Looking at what respected rivals are doing
Talking with other business owners
Looking at what other businesses in different sectors are doing well, and not
Participating and networking at business events (even if that means online ones for now) such as conferences, expos, webinars/seminars and awards
As a business owner, sometimes the real challenge is not to come up with the ideas but instead to convert them into reality.  Time is often finite and that's where having a good team around you where you can delegate parts of the idea development and implementation greatly helps.
Summary
Surrounding your business are multiple areas which hold ideas to improve its marketing effectiveness and general performance.  Whilst the list may look a bit overwhelming, the intention here is to encourage you to pick a small handful which seem better suited to your current goals and approach.
Investigate them deeply to uncover the ideas they potentially hold, before moving on to others.  Sometimes just 1 idea carefully thought through, developed and implemented to its full potential can make all the difference.