How to follow up networking events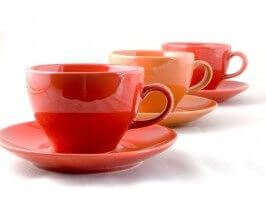 With so many events, forums and groups to choose from you can easily fill a networking diary several times over.   But in chatting to some business people over the years they've been disappointed by the return on the investment they've gained from this activity.  They haven't really won much business as a result.
When we delve deeper into the factors for this, it's clear that whilst attendance at networking events is up, the act of following up the contacts made is patchy.  And whilst many think nothing of putting a networking event into their diary, only a savvy few also allocate time in the diary after the event to give them the chance to do a decent follow up.
This is essential as, to really build rapport, strengthen the relationship you've started to forge at the event and ultimately win new work, you will need a number of interactions with that contact.  The networking event is therefore step one of your longer relationship-building journey. Some say that done well, that journey can take 7+ positive interactions to build trust with a contact so they're comfortable working with or referring work to you.  In other cases it may take longer.
So in this article we've looked at ways you can master following up events and share practical tips so your networking efforts do indeed come to fruition.
1. Be timely with your timing
– When's best to follow up largely depends on your contact and what's going on in their life.  Left too long, they may forget you.  They might also think you're desperate if you contact them later that day or early the next.
As a rule, it's better to wait one to two working days to demonstrate they are quite high on your agenda but you, rightly, needed to deal with other priority matters first.  At the event, why not enquire what they're doing in the next few days to assess when would be good to contact?
2. Make it personalised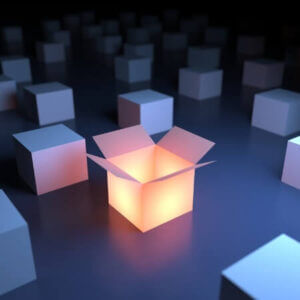 – It's amazing how few people follow up and personalise their approach when they do.  Just sending a LinkedIn invite to connect doesn't do much to build rapport and strengthen the relationship between you and your contact.
So consider emailing or sending something of value that will catch their contact's interest. It should touch on something from your discussion together. Draw on any relevant articles or tools your firm, or others, have produced.
Where possible, try and use the contact to propose your next interaction.  A face to face one – such as a coffee, lunch or formal meeting – is going to help you strengthen your rapport with the contact and help to uncover ways for you both to work together in some capacity.
One last point here, email is often the default follow up mechanism people use and yet most of us are swamped with emails on a daily basis. If you really want to stand out, why not send something in the post with a personalised note instead?  In today's obese inbox world it may ensure your communication is definitely noticed.
3. Build that credibility with a call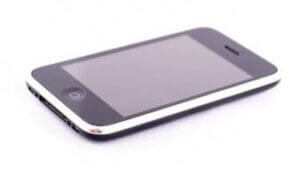 – And with inboxes overloaded, why not use the phone to further develop the dialogue you started at the event?  Not only will you strengthen the rapport between you both, a call is good for finding out more about the contact as you have a real-time and more rounded discussion.
At a networking event the environment may not be conducive for a more detailed conversation and this is where a phone call follow up will give you the advantage.
For best practice phone call follow ups, follow these simple steps.
Give yourself time to prepare the call – ideally you want to be able to give a reason of value to your contact why you're getting in touch (eg to share a bit of insight, offer help, learn more in a quieter environment)
Introduce yourself clearly but warmly and check if it is a good time to speak.
If it is, then build on your previous discussion with them and listen to their response. If now's not a good time, find when it would be and schedule to call them then.
In their phone call follow-ups, the best networkers always propose a next step – marrying what they've just heard with ideas they have pre-planned.  They also check their contact's approval of each proposition before suggesting anything else.
At the end of the call, summarise the points you have agreed and offer to drop them a note with these ahead of the next action.
4. Give a helping hand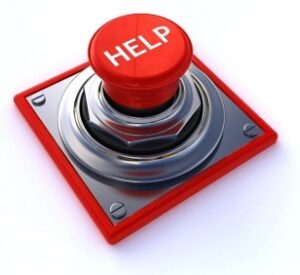 – In the course of your discussions a business opportunity may become apparent – but it won't always be for you.  If appropriate, offer to introduce this contact to others in your network that could help (but pick people who can be relied on to deliver).
Alternatively, put yourself in your contact's position and do them a favour with no expectation of it being returned.  The personal reward comes partly in the giving and, surprisingly often, from opportunities generated directly from the contact or indirectly through referrals they are able to give.
5. Meet
– You really start to build a bond with people when you've met them several times and shared some experience of working or socialising together.  So think about what opportunities you can use to get together with them.
As well as coffee catch ups, meetings and lunches think about other events or activities they might be interested in and whether you can go together. Can you suggest a meeting at this stage to learn more about their business?  Would they be keen to come and meet you and other colleagues?
Summary
Networking will always be a popular and effective way for people to widen their network and win more business.  And even though it's important to master creating a good first impression at events, it's also important to master following up so you do indeed strengthen relationships with contacts afterwards and create opportunities to work together.
Make a commitment to yourself that next time you meet a potentially valuable contact you will be the proactive one in following up.  If you're not going to follow up – why are you really investing time in networking events?
For more advice on networking and building your network, do contact us or tel. 01483 429111.