How to get more from your LinkedIn Company Page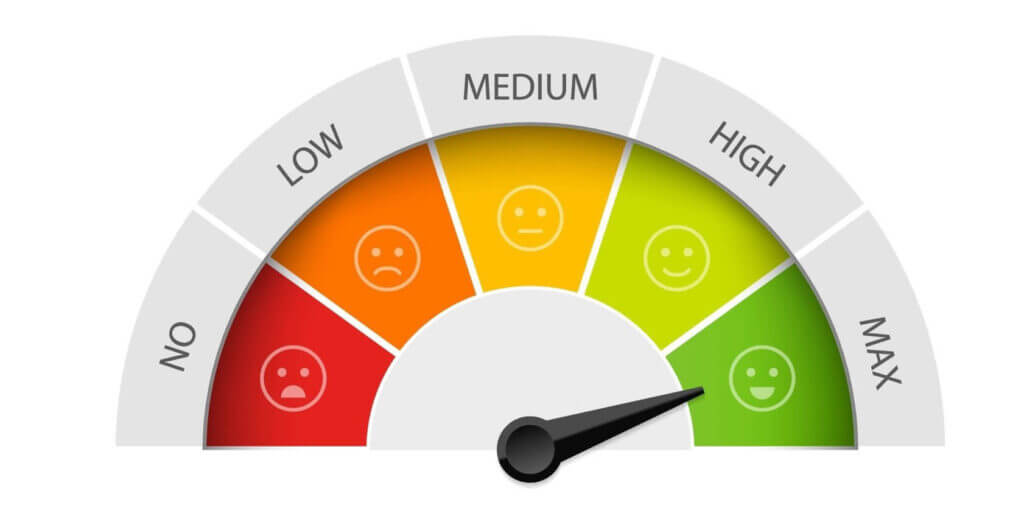 Over the years companies of all shapes and sizes have taken up the opportunity to create a free Company Page on LinkedIn – so much so that LinkedIn boasts over 55 million companies are represented on its network.
It continues to introduce new features and functionality to Company Pages, to help facilitate better engagement between companies and their followers.  We've flagged the recent changes and also how you can make more of your page in this article.
What can your LinkedIn Company page do for you?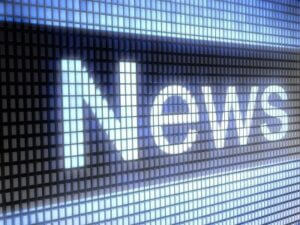 As well as your website, a LinkedIn Company Page is a good marketing tool to keep current and potential customers, contacts, staff up to date with your company's, brands' and product/services' latest news.
News is the operative word here as the structure of the Company Page is less about having static pages about your products and services, and more about showing a dynamic and continuous stream of your company's ideas, approaches, thinking and successes.
This is achieved through the news items and thought leadership you share on your Company Page.  Of course, you can link each of those news stories back to more information on your webpage, or put in other calls to action to get interested people in touch straight away.
You can also add up to 3 hashtags to be associated with your page. Your page will then be able to like, comment and reshare posts on these hashtag feeds across the LinkedIn community.
Can you afford to miss out?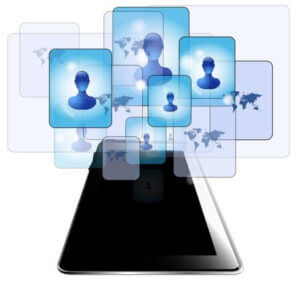 With LinkedIn's membership growing, your LinkedIn Company Page can be a real asset to your company's marketing – it can help to showcase its thinking and spirit.  In early 2021 LinkedIn had 756million users in over 200 countries – so its potential for reaching a larger audience for your firm can't be easily dismissed.
Also bear in mind the fact that B2B prospects are now doing more research in their purchasing decision. Typically decision-makers engage with 7 pieces of content before making a purchase decision. A LinkedIn Company Page can help to encourage them to contact your business over a rival's.
Set objectives for your page
To make the most of your Company's presence on LinkedIn, it is important to set some initial objectives for your Company Page.  This will greatly help to influence the approach you take with it and the content strategy and themes you channel through it.
It will help you to deliver more consistent messaging over time, which will in turn attract and retain a loyal group of followers. Objectives will also make measuring your time and energy investment in the page easier.
Typical objectives for LinkedIn Company Pages include:
Raising brand awareness amongst current and potential customers, contacts, employees and other stakeholders
Lead generation
Thought leadership – showcasing your company's latest thinking to position it as the Go-To commentator on specific issues
Event registration promotion
In setting your objectives, be clear who your ideal LinkedIn audience is.  Customers, contacts, staff and potentials for all of these will have different information interests. It is ok to try and use your Company Page to appeal to all these three groups. Remember though that each will probably favour different content, and you should accommodate this to maintain their engagement.  If your business is involved in international trade, LinkedIn is obviously a global platform and you may want to focus on territory-specific content to appeal to target countries or locations.
Getting the basics right
Over the years LinkedIn has tweaked the Company Page format and so it is worth checking your page still looks good in the latest settings.
The images on your page – LinkedIn's current recommended dimensions for your Company Page images are as follows:
Logo space: 300 (w) x 300 (h) pixels
Company cover image: 1536 (w) x 768 (h) pixels
Company banner/hero image: 1128 (w) x 376 (h) pixels
Be careful if you want to include words in your cover image. The image will adjust to different device dimensions your page is being viewed on.  As mobile browsing will involve a big part of your follower audience, do test and ensure the imagery in your banner still performs well when scaled up or down to different device dimensions.
You can now though add a short description (120 characters) which appears under your Organisation's name.  Here it's best to give a concise statement that describes your business, expertise, and industry focus.
Your 'About Us' information – LinkedIn currently lets you have up to 100 characters (that includes spaces) in your company name, and 2000 characters for the 'About Us' section of your Company Page.  Don't forget to click the Add Specialities button to include keywords which relate to your company's business and what it does.

Also, don't forget to fill in all the LinkedIn fields for information about your company – particularly your website.
Once you've set up your page, make the most of publicising your presence on LinkedIn.  Create a link to your LinkedIn Company Page on your website and in company email signatures to help increase followers. LinkedIn lets you create a button for this.
Company Pages vs Showcase Pages vs Product Pages
You also have the option to have a Showcase Page or a Product Pages.
Showcase pages help you promote a specific business line, brand, product or service.  A Showcase Page is also structured so you highlight your product through the related news, articles, messages, thinking etc. in updates you share.  We've seen some companies make effective use of Showcase Pages for a sector specialism, an interest group, a regular event they run,  a particular initiative,  as well as a key product or service.
Product pages were reintroduced at the end of 2020 and in their current guise appear via a products tab on your company page.  They let you showcase specific products via a brief summary, visual aids (such as images, videos) to explain them and customer reviews/testimonials. You can also add a target audience for a product and one of 6 call-to-action buttons. Currently, Product Pages are only available for tangible products, however, LinkedIn hopes to create a 'services marketplace'.
A New Tool: Service Pages
LinkedIn has recently brought out a new free tool – LinkedIn Service Pages, a great tool to help your business get discovered more easily. Your Service Page is a customisable landing page that allows you to describe your skills, expertise and how you prefer to work. Anyone searching within or outside of LinkedIn, for example on Google, will be able to find this information. The good news is that potential clients can now find and contact you easier, regardless of connection degree.
Feed me! Feed me!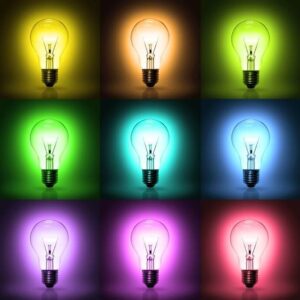 The best Company Pages usually demonstrate a commitment to a regular programme of posting relevant and engaging updates. In fact, LinkedIn claim that Companies that post weekly see a 2x lift in engagement with their content.
Regular posting certainly helps to keep the page fresh and attract and retain followers.  A regular programme is tough to achieve when left to chance and is easier to manage when it involves careful planning and a predetermined calendar of content you intend to share.
Not all updates need to post fresh content created by your company, although a good proportion would be sensible.  Followers are also interested if you signpost relevant third party content. This helps to demonstrate greater commerciality and goodwill in your organisation – particularly if you give a short explanation as to why you feel this content is relevant or interesting.  The approach can make your Company Page a Go-To Source of valuable insight for your target audience.
LinkedIn is helping companies discover trending topics and articles to share with target audiences through its new Content Suggestions functionality. You can select an audience, explore what's trending, and share selected articles.  The audiences LinkedIn has created are a bit broad at present but hopefully over time, you'll be able to segment further to more precise interest groups.
Helpful selection criteria for a good Company update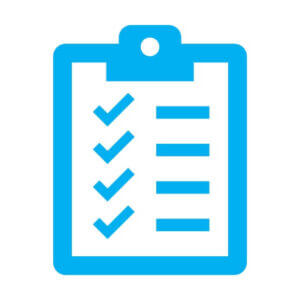 In creating your calendar of content, it's good to factor in these considerations if you want to impress your followers.
Is this update relevant to our audience?
Would they click to read more?
Will it add value to them in some way?
Is the content consistent with our overarching brand messaging, personality and values?
If the answer is no to the above, then think again.  Your Company Page should be a live and positive demonstration of your company's thinking, approach, interests and values.  It needs to be enjoyable and interesting to peruse.
Good sources of Company Page update ideas include:
The answers to the frequently asked questions of your customers
New approaches and developments your company is involved in
Pose questions – new functionality from LinkedIn enables you to respond to comments  directly from your LinkedIn mobile app
Share a video – see these tips from LinkedIn
Share pdfs or PowerPoint presentations – see these tips
Market issues and trends – commentary or guidance for what your customers are facing and/or third-party content which may be relevant/helpful to them
Customer experience examples – case studies, successes etc.
Employee experience examples – case studies, successes, activities etc.
Corporate Social Responsibility examples
Fresh thought leadership – white papers, guides, fact-sheets, magazines, webinars, podcasts and videos your company has produced
Events you are running – pre, during and post information and insight
LinkedIn Pulse articles your people have written
Unlike a personal LinkedIn page, you don't have the option to publish an article directly into the LinkedIn network as a company.  Individuals in your company can via their personal page and you can then promote their article on your Company Page via an update.   And you can signpost all the above ideas in a Company Update on LinkedIn.  Create the content on a web page (usually in the blog or news page on your site) and share the web page's address in your update.
See these other resources from LinkedIn to give you ideas about your Company Page's content strategy – Action Plan for Small Businesses and  Executive Thought Leadership Guide.
A checklist for good Company Page updates
Here are some tips for good and engaging company updates
Keep to the word limit: 700 characters (250 characters with link)
Be clear on what this update is about and why people should click to read more
Give a clear call to action – typically a link to click for more insight
Include an image which uses a 1.91:1 ratio (1200×627 px) and is more than 200px width. This is because if your image width is less than that, it will not display on larger screens and LinkedIn's settings will make it appear as a thumbnail on the left side of the post.
Do also encourage any Company Update to get shared, liked or commented on by your employees as this helps to reach a wider audience. It means, when you post an update, alerting your staff to it via the Notify Employees button on your Company Page.
Bear in mind that LinkedIn makes all current employees of a company automatic followers of that company's LinkedIn page.  It still helps though to flag to your people that a fresh update has gone live. Also, share the link via email or your intranet for a quick and effective response.
One final but very important tip for good Company page updates is to be sure to quickly reply or acknowledge any comments you receive from them.  This will demonstrate your responsiveness and keenness to forge a dialogue in the LinkedIn community.
Measuring your Company Page
LinkedIn gives you some helpful analytics tools to help you evaluate your Company Page activities.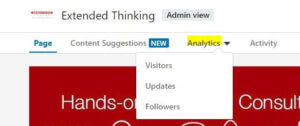 In your Page's Admin view, go to the Analytics menu for volumes and trends in visitors and followers of your page, and also your updates.  You can also go to a specific update and view its statistic via the Show Stats, which appears underneath it.

This includes data on the number of impressions and clicks your update received. For even more analytics and tracking, you can set up a tracking code to help measure the impact and effectiveness of a specific post or LinkedIn ad.
Advertising options via LinkedIn
And if you feel you want to make more of LinkedIn's massive global network in your marketing, there is also the option to promote a post to a targeted audience or create an ad.  This strategy may be helpful if you want to reach out to a specific profile of a LinkedIn member, and LinkedIn does have impressive and detailed targeting options for you to select from.
Summary
Your LinkedIn Company Page can be a great tool in your marketing toolkit.  At its best, it can demonstrate your business as dynamic, interesting and one to do business with or join.  It is a helpful platform to show your business in action and enable it to share interesting examples of its work, thinking and passions.  Appealing to customers, contacts and employees can help you gain the edge on a less active rival in the network.  To achieve this though needs careful planning and a commitment to producing and sharing engaging content for your target audiences.  This should be integrated with other marketing strategies and activities you have in the pipeline to achieve greater consistency in messaging, resonance and engagement.