Selecting the right map for your 2020 marketing journey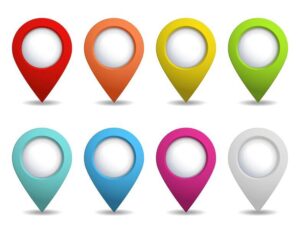 A new decade has dawned and with it the opportunity to make a fresh start. After the political turbulence of the past few years, many businesses are keen to just get on with things and plan for growth and better times ahead
That growth may come from different paths – winning more customers, generating better quality or more profitable sales, or simply protecting the customers we have.
What steps will take us there?
And in selecting that overarching goal, we'll also have to consider the steps which will get us there. This may require a marketing plan to be sketched out. But how do you avoid creating a plan which once written is soon forgotten, as the hubbub of daily business gets underway?
How do you, in contrast, create a practical and highly implementable route-map that focuses your energies and resources on the right areas; and takes you on a relatively quick and painless journey to your ultimate goal or objective?
From our many years' experience helping business people create practical and effective plans, here are some tips to help you achieve your following years marketing goals.
1. Make the destination identifiable and easy to reach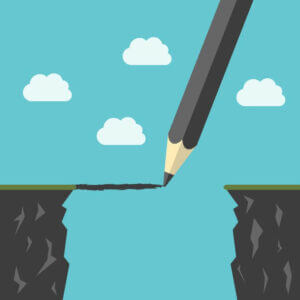 When setting goals or objectives, it's sometimes tempting to give a broad brush ambition such as – grow sales by £X, increase the customer base by Y%, or raise awareness of our Z product range. These generalised goals make it harder to build a marketing plan which has a realistic chance of being achieved. They also prevent focusing what resources you have to the best possible effect.
So scale your objectives and goals down to be very specific – say increasing the sales revenue from X customer segment of our Y product by z% in 12 months. Focusing the goal on specific customer groups and particular service or product lines, will help you channel your marketing efforts more resourcefully and effectively.
In setting these goals,  be realistic about what can be achieved, given your business model, state of your target markets and available resources (that includes time, as well as the people and financial budgets of your business). One final check is whether the outcome at the end will be easy to measure.
This measurement should be more than a simple "Did we achieve it or didn't we?" Ultimately you want to be reassured that the journey was a smooth one, it brought you the results you wanted and didn't adversely affect your profitability, staff motivation and other areas of the business in doing so.
2. Make the most of what you have – before focusing on a distant shore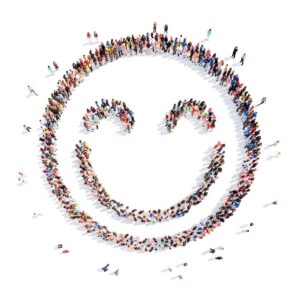 Quite often there is a tendency to ignore the value in what we have, and instead focus on acquiring something new – be it new customers, new contacts, new products etc.
And yet often buried in your customer base are potential opportunities to add greater value, build greater loyalty, sell additional products/services or harness goodwill to procure recommendations and referrals that bring in more business.
So when planning your marketing, ensure a healthy chunk of the journey is devoted to your existing customers and supporters. Plan activities which strengthen their relationship with your business.
Consider initiatives which will make them feel special and valued by your business, and which subtly educate them on different aspects of your product/service offering, which they may not currently realise you provide.
Other useful approaches here include loyalty scheme activities, preferential offers, acknowledging and rewarding recommendations and creating a community around your product/service offering through events, social media, blogs, newsletters etc.
3. Create a route map of little steps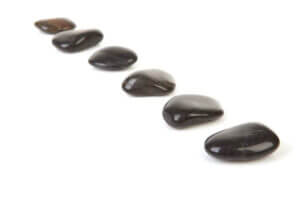 If marketing plan has steps or activities which that are quick and easy to accomplish, you'll find overall, the plan has a greater chance of being implemented. Avoid steps which present a seismic mountain to climb.
Establish small steps you need to take to get to your destination or goal.  If necessary break a step down into smaller components so you are always moving forward and never hit a major hurdle. The more activities which are accomplished and 'ticked-off', the more motivated you and your team will be to accomplish the remainder.  Make your 'steps' visual, easy to reference so they nudge you to action and tick them off.
4. Establish milestones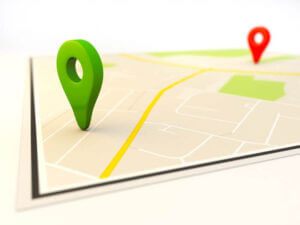 With any long-journey it's always good to have points of achievement along the way and review progress. Establish stage goals that will lead to your over-arching objectives, which when achieved, help you gain some sense of progress. These will reassure you and your team that you're moving in the right direction and give you assurance that your plan's implementation is on track.
These stage goals are also a good time to review how things are going and if the next in this series of mini goals are still the right ones to get you to your destination (and in the state you want to arrive in). That means evaluating, not only if the route-map is still the best one for that long-term objective, but taking stock of the effect the journey is having on your business and if anything needs to be fine-tuned or altered in any way.
All manner of obstacles, challenges and opportunities could present themselves in 2015, and it's good to build in some degree of flexibility, review and reflection, so you can respond well to them in your plan.
5. Avoid your marketing getting stuck in heavy traffic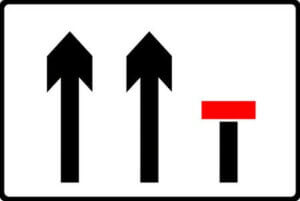 It's getting harder to get marketing noticed now, as information overload and 24/7 communications are commonplace in everyday life. The 'push' marketing strategies of old do not work in this noisy, busy landscape and customers have developed careful screening capabilities and significantly shorter attention spans.
This leads to a need to be visible in your marketing but not in a way that your efforts are diluted by everything else around them, jostling for attention. Your marketing should get you on people's radars and reassure them, so when they do have a need, they come immediately to you.
This means ensuring your website is easy to find and navigate for the types of enquiries your customers will have, and that it is optimized well for the typical search phrases that point to your expertise. It also means, that whether you do social media, face-to-face networking, produce content such as blogs, videos, podcasts newsletters etc; you talk about how you help not what you sell.
Wherever possible harness the goodwill of those who have bought from you and like you – encouraging them to give testimonials, rate/rank you and act as a referee if a potential customer wants a reference.  Showcase their stories.
Being visible isn't about trying to be everywhere and stretching you and your resources very thinly. Instead it should be about being very focused and concentrating on those channels which work best for the market you want to reach out to. The smaller and more specific that market; the more opportunities you'll have to use your resources to create maximum impact.
Summary
Creating a marketing plan for a business is both exciting and daunting. It's exciting because it points to making a change and endeavouring to achieve something better. It's daunting because we can never be certain what the journey will throw at us and what factors may get in the way to prevent us achieving our goals.
A good workable plan is one that gives us the best chance of success. That means setting a destination goal which is most certainly do-able. It means playing to strengths, building on what we already have and mapping out small easy to achieve steps that move us along smoothly and successfully. It also helps to take appropriate time-outs to review and if necessary refresh the plan. This helps a business to feel good about the progress made so far, so its people are motivated to carry on.
Whatever your business and marketing goals are in 2020. I wish you the very best. But take control of your journey and try not to leave things to luck and chance. Put yourself in the driving seat and create a route-map you've got every possibility of achieving.
For more advice on marketing your business contact us or tel. 01483 429111.
A version of this article first appeared on the entrepreneur site, Women Unlimited.