Marketing trends for your 2020 radar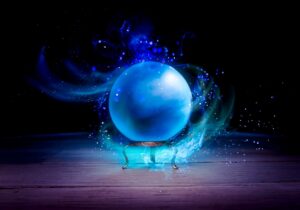 As we draw to the close of the year it's a popular time to look ahead and plan. When it comes to marketing planning, that means being alert to a myriad of factors including consumer behaviour, channel diversification and emerging technologies.
From our trawl of the latest predictions, here are 5 which resonated the most – and which we feel business owners and marketers should definitely have on their radar in 2020.
1. Make it personal!
Customers want a personal experience and for their preferences to be respected when they interact with a supplier.  Savvy to the increasing sophistication of marketing technology, they expect to be served up marketing and promotions which are 100% intuitive to their buying habits, interests and needs.
To achieve this, how you segment and manage your data is crucial. Look closer at customer journeys and behaviour to identify characteristics that help you personalise messaging, insights and offers.  Make the most of personalisation features in email software and other marketing tech.  Above all, avoid generic and blanket communications.  Make customers feel they are indeed being treated as individuals.
2. Quality wins hands-down over quantity
Content will still be a key driver in 2020's marketing. However, quality over quantity and content that's engaging are predicted to be at the heart of the more successful strategies. The written word has certainly diminished in favour of late, as people are drawn to images, audio and most of all, video.  So be more proactive in your content marketing approach – producing less but of a greater quality will definitely deliver more when it comes to attracting and engaging your audience.
3. Rebuilding communities
Despite the explosion of social media and interactive technologies, many people say they feel more isolated than ever.  Interestingly, a common theme in these year's more popular festive ads is 'community'.  There's, therefore, an appetite for people to reconnect with each other in a social way – perhaps beyond their device and instead face to face.
The politics and divisions in recent years have sadly contributed to a more sombre mood and a drop in consumer confidence.  Going forward then positive examples of collaborations, human interaction, stories and good deeds will be propelled into the limelight by people hungry for 'happy' news and a reaffirmation of what's good in humanity.  So, think positively. How can your marketing make the most of bringing people together and fostering stories of goodness in action?
4. Wow with your experience
So many businesses offer similar products and services which makes it hard for customers to distinguish between them.  Unless you're happy to embark on a price-cutting strategy, another way to stand out is by the experience you wrap around your offering.
People are getting wiser to the experience part of a purchase – it's one of the reasons why reviews and testimonials form such a part of today's buying processes. This will only intensify in 2020.
So, look closely at your customer journey, the user-experience aspects of your website and communications. Keep questioning how can we simplify and make it easier and more enjoyable for customers to interact with us?
Be prepared though that customer and user behaviour changes – particularly as fresh technology comes in.  See the experience components around your business offering as something needing constant review and refinement.
5. Ditch multiple calls to action
Your 2020 marketing needs to factor in that today's consumers are multi-taskers. They will be utilising multiple devices and channels in one go – each serving a barrage of different messages and vying for their attention.
If you want them to take specific action as a result of your communication, as well as making it engaging you need to set a very clear and simple call to action.  All too often communications have multiple signposts for the recipient.  Keep things simple.  Make it abundantly clear what the next step is and ensure it's one they're intrigued or excited to take.
Summary
The more you know about your customer the better, as the importance of focused marketing communications will continue in 2020. Making sure customers feel they are being listened to, their needs are being taken into account and making them feel special, should also be a real focus. People are busy, so keep your message clear and simple. Make it easier for customers to take the specific actions that you hope for.
As a business, if you focus on doing a few things well (see point 2!) your customers will thank you for it and your reputation and brand will benefit in the months ahead.
And if you would like help with your marketing planning and implementation in 2020, please do get in touch.